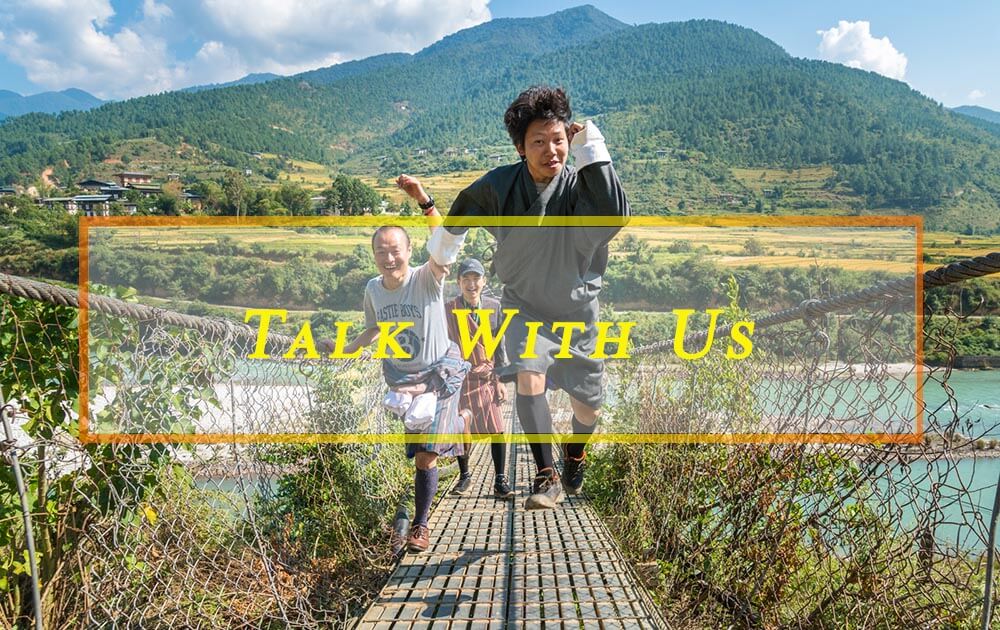 Thank you for your interest in Go Bhutan Tours online services. We are pleased to provide you with our customized itineraries, helpful information, and no-obligation quotes. Please contact us in any of the following ways:
Where we are?
We'd be delighted for you to visit our office at Clock Tower Square, P.O Box #1298, Thimphu 11001, Bhutan. As a leading Bhutan tour operator, we have tons of experience in handling Bhutan vacation and travel packages. Our passionate travel experts have operated Go Bhutan Tours to ease your desire to discover captivating things and to tell how magnificent Bhutan is. We never rest on laurels and always challenge ourselves to make our Bhutan tours flawless.
Bhutan Office
Address: Clock Tower Square, P.O Box #1298, Thimphu 11001, Bhutan
Working Hours: Monday to Friday – 9 AM to 6 PM
Saturday – 9 AM to 2 PM (GMT +6  – Bhutan time)
Vietnam Representative Office
Address: No 31 Van Mieu street, Dong Da district, Hanoi, Vietnam
Working Hours: Monday to Friday – 8.30 AM to 5.30 PM
Saturday – 8.30 AM to 12.30 PM (GMT+7 – Vietnam time)
Talk With Us
Live chat: During working hours
Hotline: +84 904 111 770
Follow Our Guide to Inquiry a Tour
To inquire about your tour requirements, please click Tailor Your Own Holiday and fill in our online inquiry form. Don't worry because this inquiry form will not commit you to either booking the tour or any expense. So feel free to tell us your idea and take advantage of our free travel consultation services.
Leave Your Questions & Comments
We always welcome all your words about our websites, tour itineraries, travel services, etc.
Also, Go Bhutan Tours realizes that questions can arise at any time so, our specialist team will assist you whenever the need arises. Our expert specialists are ready to help you plan your next trip.
You can call us on these phone numbers above er complete this form and we'll contact you to begin planning your Best Bhutan Tours. It is totally free and under no obligation.