Who We Are?
Our Mission is to Help You Reveal Authentic & Worry-free Bhutan Your Way
Go Bhutan Tours is a travel company based in Thimphu, Kingdom of Bhutan specializing in distinctive journeys for travelers all around the World. Go Bhutan Tours crafts itineraries for the modern travelers of the 21st century ensuring a unique blend of professional services and adventure travel. We handcraft culturally sensitive, environmentally sustainable and community-minded journeys whilst showcasing the essence of Bhutan. Allow us to introduce you to the Kingdom of Gross National Happiness with its centuries-old heritage and ancient culture and scenic mountains. An immersion into this mythical kingdom also referred to as Druk Yul 'Land of Thunder Dragon' will not only reward, it is the beginning of a lifetime affair.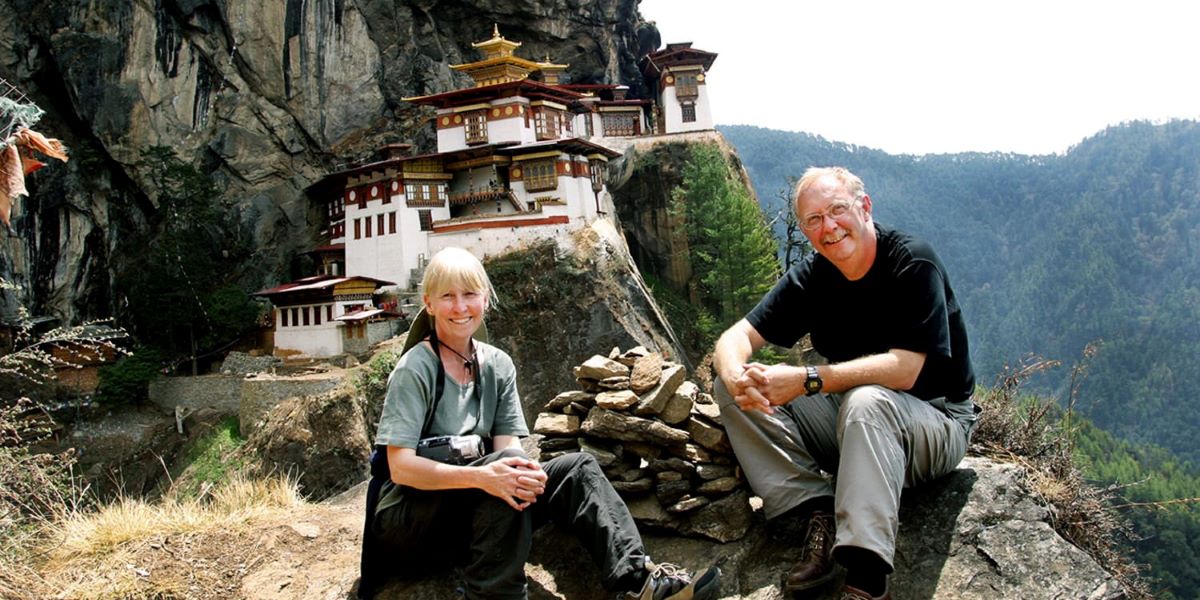 We aim at connecting people to life-enriching travel experiences
After spending a long time touring in Bhutan in particular, we fully believe that traveling is the best way that connects people all around the world to experience the essence of a country, learn about its tradition & culture, as well as the unique custom. Thus, we always try to work to bring people together to taste authentic local life, savor its sight, sound, and flavor.
Who are Behind Go Bhutan Tours?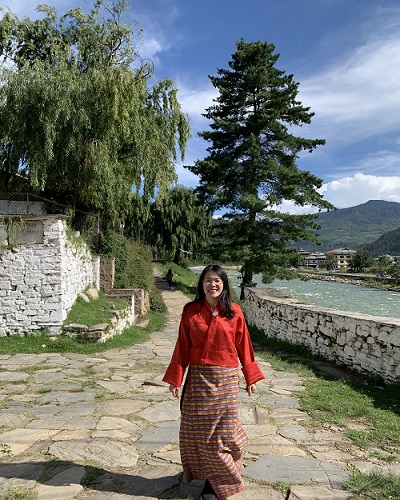 We are a team of people who have a huge passion for traveling, venturing, and always stay hungry experiencing and exploring something new and unique to help you, our discerning clients, make the dream of traveling to Bhutan come true. As locals, we master every corner of the country to create the finest itineraries to satisfy the need and interests of each individual and group, help them gain authentic, in-depth and meaningful experiences when traveling to Bhutan. The website subject-specific conferences for package tours, tailor-made holidays, day trips and excursions in Bhutan.
Our Journey & Services
Our innovative and diverse journeys are designed to cater to travelers of all types, with varying interests and styles of travel. All Go Bhutan Tours' Journeys are executed with care, detailed planning and a sense of discovery, offering a unique insight in comfort & style. As Bhutan specialists and the advantage of our local infrastructure and support network, we are able to continually seek to improve, create and innovate our journeys.
Our personalized service includes morning and afternoon refreshments freshly brewed plunger coffee, selection of teas, bottled mineral water, fresh fruit, and handmade biscuits and sweet offerings. Go Bhutan Tours company chef is an Australian with international 5* experience and responsible for training our trek cooks and assistants to provide cuisine innovative and wholesome trek cuisine. We also cater to a house for our picnic lunches, refreshment breaks, and morning alfresco breakfasts. Our tailor-made Journey service is offered to unique journey, personalized to incorporate levels of accommodation or simply ensure these handmade journeys fit into a time frame or budget. Go Bhutan Tour knowledge and experience enables us to create a journey of discovery in this mythical kingdom.
Early Bird Promotion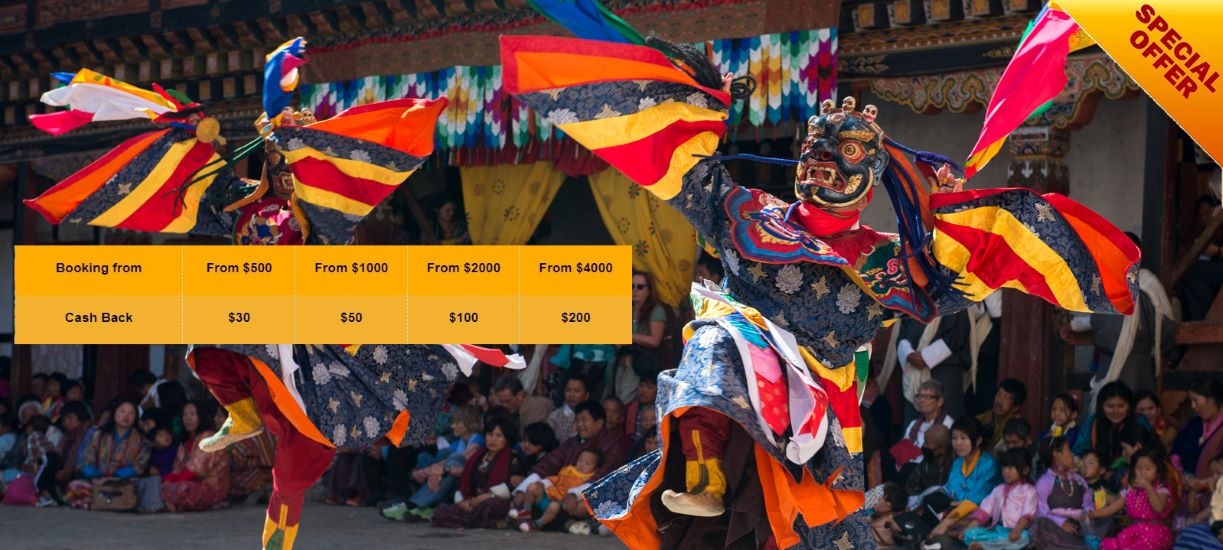 Go Bhutan Tours – A Cultural Bridge Between Bhutan & the World
Our mission is not only helping travelers all around the world to have a worry-free Bhutan trip but also being a Culture Bridge between the Thunder Dragon Kingdom and many other countries. Since Go Bhutan Tours was established, we've served over 10.000 guests with total nights served up to 180.000+. We proudly go with you on every trip to Bhutan, happiness is a place.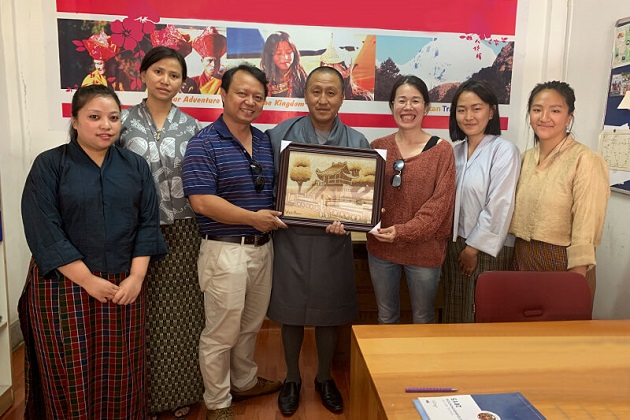 Go Bhutan Tours Assurance
Guaranteed Visa approval. Go Bhutan Tours has yet to disappoint a single of our clients in terms of Visa issuance.
Your option of hotels will be confirmed for your inspection before your arrival. We only book you on hotels which you love and would love again.
We will always joyful to change your guide, driver or vehicle on the first two days of arrival in Thimphu if you are not satisfied with our selection.
We are always here to help. Our world-class member services team is constantly available by phone or email — there's no automated system or call center; you will communicate with a real person.
What We Will Do for You?
Safety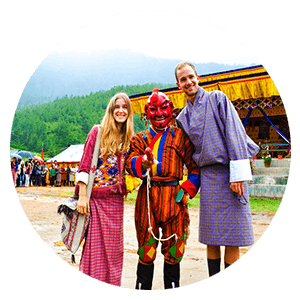 As a professional travel agency in Bhutan, we always ensure the safety of any tour group from small to big. Our Safety Management covers the following elements of your trip:
Safety First: We consider safety is our first priority, so on any trip, you will be well caring and all of our tours will avoid any risk that may arise during the trip.
Tour guide/s: All of our tour guides are well trained and have tour guide licenses and based on the performance. We always arrange the most experienced tour guides for our clients.
Travel Insurance: We do not put the Travel Insurance in our tour packages to Bhutan. Insurance is compulsory when you travel with us.
Pre-tour Inspection Visits: Since we build any tour Itineraries, our Bhutan tour operator, as well as the travel advisor, must inspect all of the sites, restaurants, hotels… to make sure we offer the best available services to customers. In most of the cases, our tour operators are aware of all unexpected things that may arise during the trip
Services Confirmation Vouchers: All of the services we provide we always issue the Services Confirmation Vouchers. In that voucher, we have listed clearly all the services bought by clients.
Free Inquiry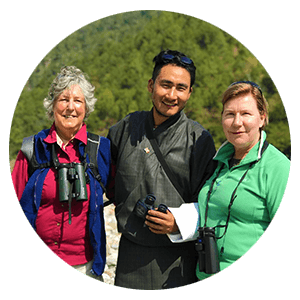 As soon as you make an inquiry to Go Bhutan Tours with your ideal trip, you will be put in contact with a consultant who has been exploring the area deeply. Your consultant will first talk with you on the phone or exchange via emails to better understand your interest and specific requirement. Then, they will quote a tailor-made itinerary proposal that can be refined until you are satisfied and ready to book. This inquiry is totally free and you are under no obligation!
Easy Booking – High Value – No Hidden Cost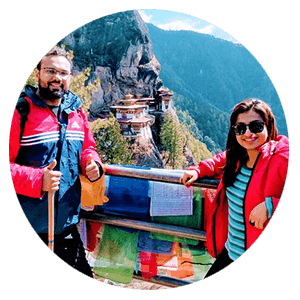 When you are satisfied with the itinerary, book with your specialist and pay the deposit. The payment process will be carried carefully with your specialist right after the booking. Keep in mind that the sooner you book, the better promotion you will receive! Our specialist will then assist you every step of the way until you finish your trip to Bhutan with the most satisfaction. Throughout your journey, your specialist will continue to support you 24/7. You can also contact us over the phone on a specific number at any time.
For booking a tour, here are 5 ways to book.
Flexibility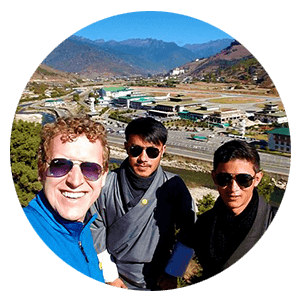 In all of our Bhutan tours, vacation packages and excursions or travel services for travelers on offers, you will find a selection of our best selling tours in Bhutan. Those Bhutan tours were experienced by many of our customers and we also have very good feedback for those too. If you can't find any tours that suit you on our ready-made itineraries, please do not hesitate to contact us for a tailor-made tour program, as the holiday-maker experts; we customize and program to meet your unique needs to all parts of Bhutan.
Specialized Knowledge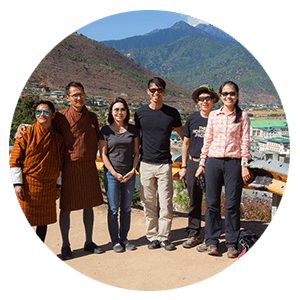 Our well-trained travel advisors have a lot of experiences, knowledge, efficiency to enable us to provide you with the best possible advice, itinerary, information.
Excellent Service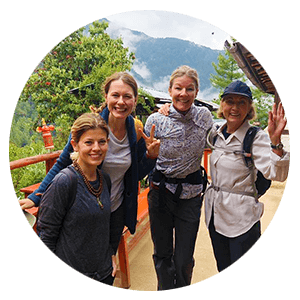 Many of our customers have returned to travel with us year after year and from one country to another because of our excellent services. We are an entire team who proud of our selves on providing a friendly, personal and professional level of service to ensure that any tour in Bhutan will be operated well and effortlessly.
Outstanding Value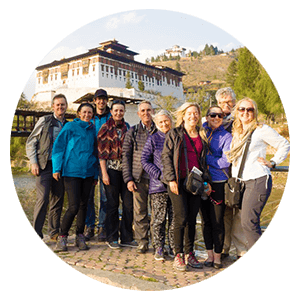 We have many long-established partnerships which ensure that the prices we offer are highly competitive, without compromising on quality and safety. We are big enough to have power in buying good prices from our services providers, and we pass that to our clients. And we are small enough to offer great personal care.
Trusted Payments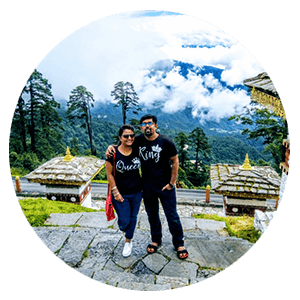 We offer 3 ways of payment options for you to choose when making payment after you book your tour with us. You can pay with your credit card, Western Union or One PAY to ensure that your bookings are always easy. We make sure that all the payment methods are at secure standard, convenience, and safety.
This is our Payment Guide.
You Choose Us, You Get Us
As a leading tour in Bhutan, we pay attention to every single detail about your vacation, even the smallest one.

Transportation
We offer wonderful transportation for a memorable trip. You will never have to worry about waiting for the driver too long.

Sightseeing
Our tour packages include sightseeing and scenic revealing the best of destinations you travel to. Enjoy inside visits of must-see sites with experienced local guides bringing each destination to life.

Personalization
We build free time into every vacation so you can unwind, eat, and explore the country your way. Whether you're big on history, art, music, or any other, we give you the freedom to truly personalize your trip.

Meals
When it comes to meals, we strike a perfect balance. We include meals to save your time and money, yet leave free time so you can sample your destination gastronomic delights on your own.

Accommodation
After a day of enjoying an exhilarating excursion, you want to unwind at a clean, comfortable hotel. We always select hotels with the best guestroom (with a private bathroom), service, and food.

Guidance
At the heart of every trip is the friendly and experienced local guide showing you around and help you maximize your free time. We go insist on the most professional Tour Designers and Local Guides.
Why Choose Us?
• Best Tour Plans Designed by Real Insiders: We aim to give you perfect tours and vacation packages, with well-arranged schedules and highlight attractions all your way.
• Expert Guide 10+ Years' Experience: Our guides are versatile assistants that will enhance and enrich your holiday; they have you back while you enjoy our tour.
• Selected Brand Hotels: Our professional quality assurance team test every bed, for we know that a sound sleep really makes lots of difference.
• Luxury Vehicles with Veteran Drivers: The best local drivers are ready to serve you with luxury vehicles, and will attend your every travel wish. Enough individual space is given by 30-40% vacant seats.
• No Shopping Stop: We promise no tourist shops or factory stores to waste your time and money. All we need to do is enjoy a pure tour experience which is worth every coin that you spend.
• No Hidden Cost: We say no with sneaky extra. Your package includes all daily meals, accommodations, entry fees to attractions, etc.
We Don't Just Give out Single Words | Read What Our Clients Say About Us
"The first thing I would like to say is that I had never done an organized tour before. And yes, with the regulations in Bhutan it is the only way to visit the country that I had wished to come to for so long. In my early exchanges with you – Tania, you made me feel so comfortable that my trip to Bhutan…" Read more
"We had a beautiful trip to Bhutan. Our guide Mr. Sangay was so cool as he went out of his way to provide us with the additional activities that we requested. That consisted of visiting the Traditional Medicine in Thimpu, walking across a suspension bridge, and purchasing certain meditation items. He well managed al our schedule was very busy…" Read more
"Go Bhutan Tours, thank you very much for organizing a wonderful trip for us. And Tania, my kind-hearted and lovely specialist, we would like to personally thank you and send you our feedback on our 5-day tour in Bhutan on March 20th. We have never thought that we would have that meaningful trip before…" Read more
See what our happy clients say about us here!
Message From Our Founder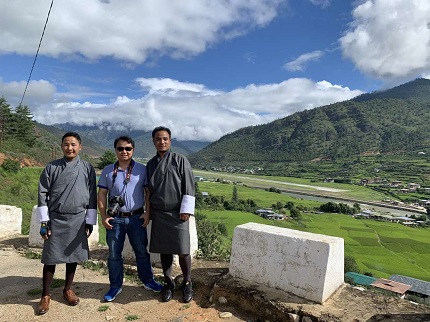 "At Go Bhutan Tours, our dedicated travel experts work exceptionally hard to provide clients with ultimate luxury, flexibility, and comfort during their vacation in Bhutan. If there are any of the ready-made Bhutan tour packages that do not suit your interests, feel free to contact us (without any commitment) and we will tailor-make the best Bhutan vacation that deserves you most. The over 18 years of experience working in tourism has helped us a lot in the journey to be the leading Bhutan Tour Operator and with this success, our team undertakes extensive programs in helping the community around us.
GOOD SERVICE MAKES THE COMPANY LOOK SMART
EXCELLENT SERVICE MAKES CLIENTS FEEL SMART 
I am Henry– Founder of Go Bhutan Tours."
We have done all the hard work so you can access the best destination has to offer. Thus, do not just take the road, determine your own memorable trip to Bhutan with Go Bhutan Tours!