Go Bhutan Tours always keep promises to our valued customers:
Our dedicated 24/7 customer service, our policy of no hidden costs, and our invincibly reasonable prices will guarantee you the most enjoyable trip to Bhutan.
Our efficient booking and refund policy ensures that you do not have to worry about anything when making a reservation.
We have a complete refund policy for all Bhutan tour operators.
Personalized Service from Start till Finish (One-on-One)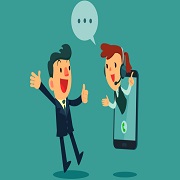 Once making contact with us, our professional travel consultant will work with you from the beginning of customizing the excursion to the completion of the trip.
Your consultant is willing for making arrangements for your Bhutan tours and will inform you of all the status of bookings via email. One week before your tour launches, your consultant will check all the reservations again to make sure that everything will go smoothly. If there will be any questions occurring during the trip, the consultant will always be available to help you.
Our consultants have been working in the tourism industry for over 18 years; thus, you should feel free to ask questions or make requests or alterations as you get your own ideal tour.
Listen to the Clients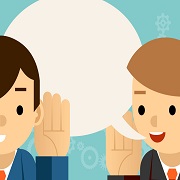 We realize that the best way to know what customers really want is to listen to them; thus, to plan any tour package, you might be familiar with the places and know what destinations you would like to visit, or even not, but you can tell us what you like or dislike. We always joyfully hear about your ideas and discuss a tour plan with you.
To communicate with clients, our consultant will do that via email or sometimes, through phone calls to care about your needs and concerns.
Follow up on Testimonials
For each booking with Go Bhutan Tours, after our clients have completed their vacation, we always ask for feedback in a follow-up email. Despite the fact that we are quite confident in our services, we are still eager and joyful to know what our clients thought about the tour they enjoyed. Promise that we read the feedback carefully and both pros and cons ones can help a lot to make a big improvement.
Feedback via phone calls is also available during the tours. It will be great if everything is going to be good. If there are any dissatisfied experiences, we will solve them right away.
Deal with Complaints
In the tourism industry, no matter how perfect a tour operator is, complaints are certain to arise. To deal with this, Go Bhutan Tours has a very jovial attitude and always tries its best to get to the bottom of any complaint quickly and fairly.
Any clients' complaints will be taken seriously and if it is caused by our mistake, we will respond as quickly as we can to find all possible ways to handle them.
If the complaints are complicated or involve third parties, Go Bhutan Tours will carry on the investigations and the consultant will let you know the anticipated time frame for our response. We will solve all complaints within three days of work if possible.
We learn lessons from each complaint to eliminate all complaints about Go Bhutan Tours in the future.
As one of Bhutan's leading tour operators, Go Bhutan Tours has earned a very good reputation for maintaining a high standard of service and reliability. We always strive to exceed clients' expectations by always thinking, listening, and doing more.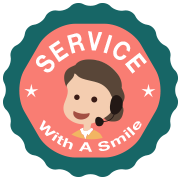 Unique Service Support
As a tourist, you know that low prices are eye-catching and therefore are one of the most competitive elements for a travel company. Some companies may advertise very low prices to attract tourists. This is not always the true cost of the trip if you want to have a comfortable and secure service. We offer a truly inclusive price for those who wish to visit Bhutan with full value for every penny spent ensuring that their journey is a pleasant one. On our tour, you'll discover:
24-hour Service
Go Bhutan Tours offers Round-the-clock Service with professional travel consultants being available 7 days a week; also we have a 24/7 mobile service.
You can contact Go Bhutan Tours via the web form from https://www.gobhutantours.com/, email, fax, or phone. If for any reason, you fail to receive any reply from Go Bhutan Tours in regard of your tour status within 48 hours from the time you submitted the request for booking, modifying, or canceling a tour, please contact Go Bhutan Tours customer service center immediately to ensure that we are able to deal with your inquiry under the terms of our Terms and Conditions.
No Hidden Fee
A professional travel expert will arrange a complete itinerary, including all the points of interest, according to the individual preferences of the client. We will not offer optional tours with additional fees in the itinerary, a practice that a lot of our competitors use to make the initial impression of lower prices. Our tours are fully encompassed with everything specified in our itinerary without any hidden features.
Brand Hotel
Comfortable accommodation will help you relax throughout the whole holiday. Our tours use only internationally-managed hotels or the best local hotels in each city. Here, customers will be pampered with attentive and thoughtful service, in a central location for strolling and shopping.
Free Bottled Eater Every Day
We offer two free bottles of mineral water or pure water per person per day for our customers. Two glasses of soft drink or local beer are included free of charge at lunch and dinner as compared to the single drink offered by most of the operators.
Expert Guide & Driver: We provide private transfer with both driver and guide. We ensure that the vehicles used on our trip are clean and comfortable and in excellent condition, which our competitors can not always brag about.
As one of Asia's leading travel operators, we pride ourselves on our record of reliability and service. For some tourists, it is once in a lifetime opportunity to visit these countries. This is why we are always keen to provide you with a great experience based on professional arrangements for what we believe will be the best price available. Go Bhutan Tours is here to serve you!
New to Bhutan?
There are manifold things to think about before you make up your mind to vacation to Bhutan from the travel document, tour itinerary planning, traveling with kids, transportation, etc. If you are looking for more details, please spend your time checking out our useful articles below.
Private & Security
We totally understand that the security of your private information from the use of our website is an essential concern. Once you've made contact with us, we take the protection of your personal information immensely seriously. Your information, whether it is private or public, WON'T BE SHARED or SOLD for any reason whatsoever, without your consent. With this privacy policy, we would like to inform you of how your security measures and commitment.
How We Receive Your Information and Process the Data?
We receive the information only when you provide it to us through completion of forms, live chat, or emails as part of an order for travel service and tour request in which you chose to provide the information to us. Your private information will not be passed for use by any others. We take responsibility to protect the private information you disclose to us
Which Information Do We Receive from You?
Contact information: name, email address, nationality, phone number
Billing information: credit card number, billing address
Unique identifiers: user name, account number
Passport and visa data
Your specific interests, and special requests on accommodation, food, etc.
Purpose of use:
The information we receive from you will be used only for the purpose of supplying you and creating the best trip for you or other
purposes in which you have given your consent.
What Do We Use Your Information for?
To design a tailor-made tour that meets your exact taste
To obtain airline tickets, and hotel bookings, and apply for travel permits in a certain region in Bhutan
To improve our website: We use your name, nationality, and your feedback from your trip to improve our website
To improve our customer service: Your information helps to effectively respond to your service and request
To send newsletters upon your request: The email address you provide might be used to send our latest travel news, tours, and other useful information
For Further Information, Check out our Privacy Policy