Birding in Bhutan | Top Exhilarating Bhutan Birding Tours
Do you love things that belong to nature? Do you want to experience the feeling of being fascinated in the morning when you wake up hand-in-hand with your beloved partner and both of you are greeted by the melodious tweet of nature surrounding you? And then, you wonder whether you really can high on such a thing like that while traveling or not? Absolutely, you can, even can it be so much more terrific than what you expected before when you once go with us, become our partner, and begin our journey exploring the genesis where that natural call belongs to.
With our ready-made Bhutan Birding Tours, it is far too easy for you to indulge your soul in natural beauty by hearing the harmonious tweet and bumping into an array of both common and rare species of birds with the charming scenery surrounding. If you cannot find any interest in our tailor-made Bhutan Birding Tours below, just feel free to contact us then we will together customize the finest Bhutan tour packages for you to join in.
The nine-day excursion into the western Bhutan that will take you to both famous and off the beaten track birding zones, is perfect for all visitors around the world, especially for those who are nature-lovers. Get into the beautiful country where is mostly covered in forests, then fall in love with its colorful and majestic wildlife.
Bhutan-Birding-Tours is always an opportunity for travelers to experience both scenic spots, the beautifully natural creature - birds and its melodious tweets that, perhaps, would be stuck in your head even your trip is merely over. So, this 19-day birding tour in Bhutan is not an exception which offers visitors a chance to hike through from western to eastern Bhutan, traversing through dense lush forests, six mountain passes, cultural sites, and most importantly, bump into a wide range of bird species and comping near birding sites as well.
This 15-day Bhutan Birding Tour offers a first-hand opportunity to experience the country in all its natural beauty as well as to visit ancient monasteries and the interior towns and villages. Passing through 6 districts, 6 mountain-passes, going up to the high altitude from where you can literally indulge yourself in the wonderful birding-world, then you will see how beautiful your life would be with this trip.
---
Amazing Places for Bhutan Birding Tours
I still remember vividly about my very first day enjoying a Birding Tour in- Bhutan that has been a big motivation for me to become such a person who I am now – a specialist of Go Bhutan Tours. Honestly confessing, after the wonderful trip watching every kind of bird and listening to its fresh melodies, that birding song has seemed to constantly come to my mind whenever I wake up, even could it be better than the Three Little Birds song of Bob Marley. That was my Birding Trip in Bhutan, and I want you, my dear clients, to have such a beautiful moment like I did; hence, with a list below, I would like to give you a glimpse of some of the beautiful birding places in Bhutan that you should visit during your time getting into memorable Bhutan Birding Tours.
Tropical | Sub-tropical Regions
The south region, except Punakha in the west, where the sub-tropical belt falls in with the lush vegetation consisting of broad-leaved trees prospers, is a great zone to let loose with a variety of beautiful birds, the melodious tweet, and the stunning vistas surrounding. Once in places like Semgang, Tingtingbitti, Yongola, Trongsa, Yonkola, Dewathang, Mongar, Trashigang, with the warm and moist condition, you can easily witness birds spreading their wings and fluttering from this to that tree. Moreover, when you get a little bit tired, just sit and lay your back on a tree, close your eyes then let the natural aroma and the fresh melodies stroll into your mind. There will be lots of birds you can find in this region like Himalayan monal,
Satyr Tragopan
,
blood pheasant
,
Parrotbills
in bamboo forests.
Striated Bulbul
,
Common Kestrel
,
Spot-winged
Grosbeak
,
Mountain Hawk Eagle
,
Whiskered Yuhina
,
Wall Creeper
,
Himalayan Swiftlet
,
Maroon Oriole
,
Racket-tailed Drongo
,
Red-headed Trogon
, sultan tit,
Grey Nightjar
,
Hill Prinia
, and so many others that I cannot remember. Come and enjoy the breathtaking vibes along with the perfect song that is choir by the singing birds. There will be a thing that you should know that lowland or sub-tropical belt can be really hot and challenging in summer, especially in the mid-south region, with we monsoon and overgrowth vegetation.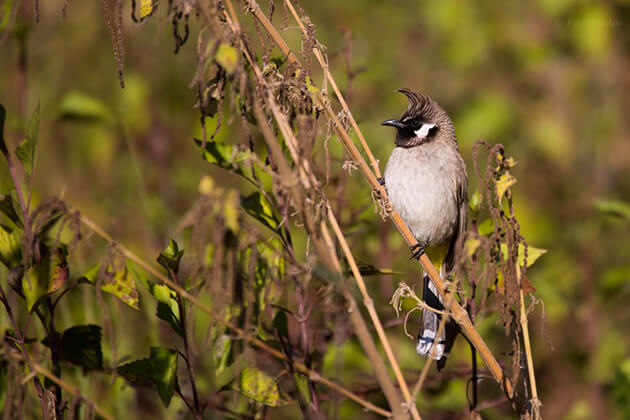 Cool Broad Leaves Temperate & Conifer of Alpine Region
The west regions surrounding Thimphu, Paro, Bumthang, are the other wonderful areas for you to enjoy Bhutan Birding Tours. I myself enjoyed a birding trip to Paro and I have to say that it was fantastic to me. Through all the charming farmlands, the lower and upper broad-leaved lush forests, the riversides, I had an opportunity to marvel at lots of bird species but among them, I fell in love with Aberrant Bush Warbler, a tiny bird having an adorable shape as it looks like a lump of colorful cotton wool. There will be several bird species you will encounter like
Common
Sandpiper
,
Grackle
or
Hill
Myna
,
GreyWagtail
,
White-bellied
Yuhina
,
Plumbeous
Redstart
,
Upland
Pipit
, and so on. Well, there are things that I want you to know but absolutely not all. Come and experience the rhythm of Bhutan's nature your way.