Bhutan Travel Guide - Things You Should Know about Bhutan
About Bhutan
A Kingdom steeped in mythology, ancient beliefs, and Buddhist traditions, this unique Kingdom is a truly mystical and spiritual land. With breathtaking vistas, pristine forests, snow-capped Himalayan ranges, unique architecture, and vibrant culture, a truly unforgettable experience awaits. From the pilgrimage day hike to Taktsang Monastery (Tigers nest) to the attendance of colorful annual festivals across the kingdom or trekking along with the northern mountain's picturesque surrounds- explore the spirit & soul of the dragon kingdom.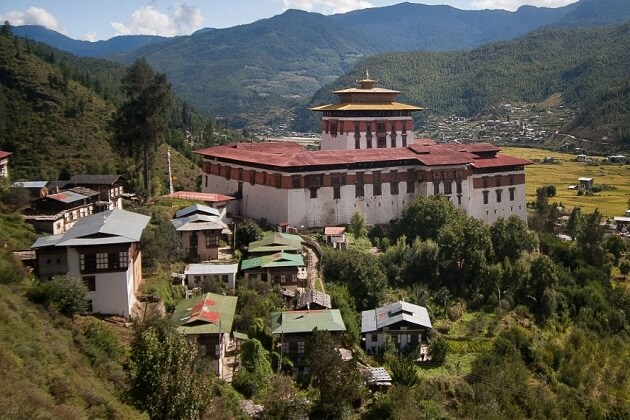 Essential
Air entry/exit is on Bhutan's national carrier Druk Air, flights are arranged by Go Bhutan Tours and early reservation is recommended due to limited flight and seat availability, particularly in high season. Druk air connections: Bangkok, Delhi, Kolkatta, Mumbai, Bag Dora, Kathmandu & Singapore.
Daily Tourist Tariff, Visa & Permits
Bhutan's tourism policy, implemented by the Royal Government of Bhutan, is one of 'high value/low impact' in industry is socially, culturally and environmentally sustainable industry, the number of travelers entering managed through a government regulated Additionally the daily tourist tariff policy is all inclusive of accommodation, full board guide services & associated costs i.e. entry portion of the daily tourist tariff is in the form of a tax is utilized to fund education, health programs in infrastructure.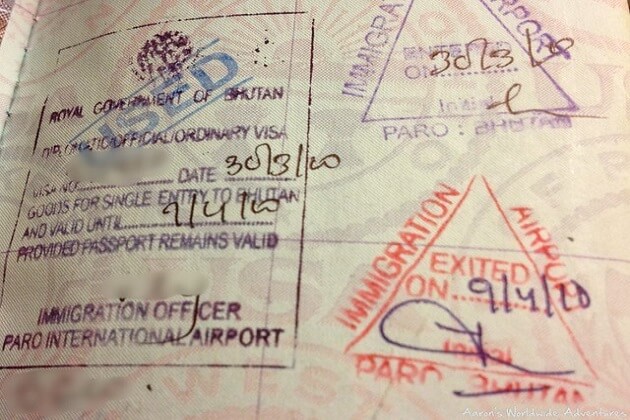 Festival
Tsechu or festivals are held throughout the most districts in Bhutan, dates vary according to the lunar calendar. Religious tales and mythology are told through a variety of spectacular dances. A visual kaleidoscope of color with a majority of dances incorporating ornate hand-carved masks and colorful robes.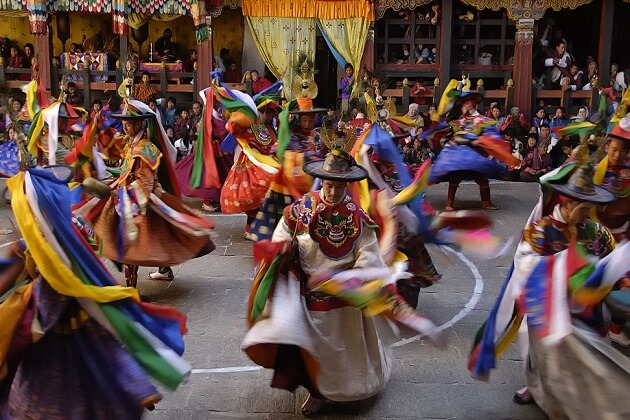 Adventure
Experience a journey into the heartland of the mystical Himalayan Kingdom. Explore outlying villages and settlements on short trek journeys and for the trekking enthusiast, challenging treks - escape and discover the innate beauty that nature provides, landscapes etched with contour and vibrant palettes.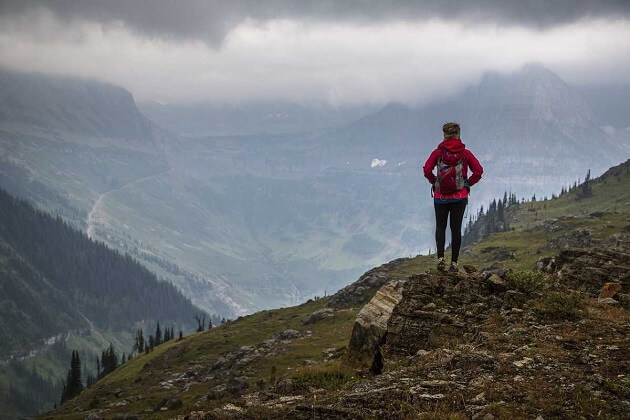 Mountain biking
For the explorer and keen cyclist, there is no better way to view the Kingdom on two wheels. All biking journeys are accompanied by an experienced guide and full support vehicle.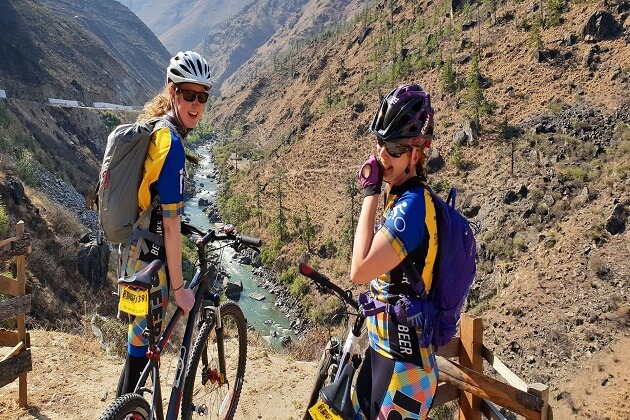 Photography
Colorful and vibrant with the stunning landscape the Kingdom of Bhutan is a paradise for the keen photographer. A journey into Bhutan offers a plethora of photo opportunities, with its diverse landscape, natural beauty, and exotic masked festival dances, providing a kaleidoscope of color and stunning photo shoots. Autumn in particular heralds clear skies, panoramic mountain views, and a fabulous photographic journey.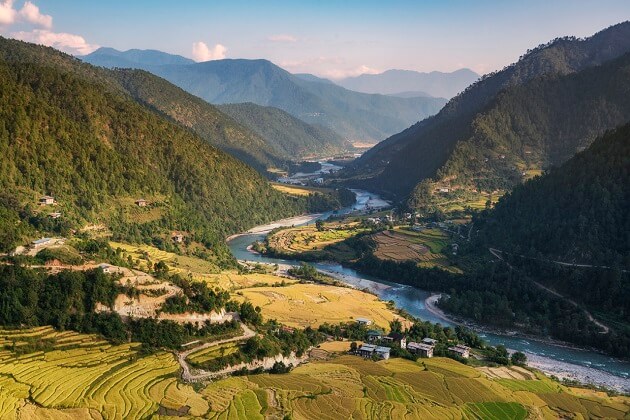 Botanical
Bhutan is listed as one of the ten hot spots of biological diversity in the world. With over 70% of its total land area under protected forest, Bhutan is home to one-fifth of the world's plant species and two-thirds of the most endangered species of plants and animals. - the forest ranges from 800 meters to 4800 meters in elevation offer abundance of different species of flowers.