Bhutan Tour Itinerary Packages 2023 – 2024
Tour Route: Thimphu – Punakha – Paro
Tour Highlights
Visit the "Great Happiness Palace" of Bhutan in Punakha Dzong.
Attending a local cooking class to learn the Bhutanese cuisine.
Get the authentic insight into the long-lasting culture in the Folk Heritage Museum.
Marvel at the Tiger Nest Monastery perched cliffside at 3140 meters dating back to the 17th century.
---
Things to Do & See For Exhilarating Bhutan Tour Itineraries
Living in the fast pace of modern life, we are now tired of the life that is dominated by money. Sometimes, we need a little retreat, need to retire into our shell, and we look for somewhere we can belong to, somewhere that helps us to escape from daily life. Then, we find out Bhutan, a tiny kingdom, where people live a peaceful life, time slowly passes by, and the country contains many stunning places ranging from natural sites to historical sites. To discover the beautiful nation where the Gross National Happiness is so much more important than Gross Domestic Products, Bhutan tour itineraries are really must-try experience when hopping on any escaping trip to Asian countries.
Thimphu
Thimphu is the largest city of Bhutan located in the western center of the country and is also the capital of this kingdom. Once enjoying your time in Thimphu, you can immerse yourself in the epical ambiance as the city itself converges many historical sites including Tashichho Dzong, Changangkha Lhakhang, the Memorial Chorten, and so on. Besides, a vast of good restaurants along with shopping centers and nightlife bars & clubs can be your things to have a break after discovering these historical sites. If I had to say, this city is a must-visit destination once you embark on Bhutan tour itinerary packages.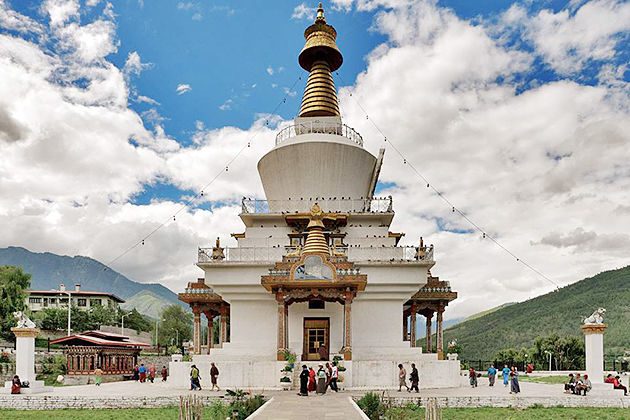 Paro
Paro is a valley town, located to the west of the Bhutan capital, Thimphu. Paro is the only destination in Bhutan having an international airport making it convenient to travel to Bhutan during your tour itineraries to Bhutan and is also known for its superb sites, covered by rivers winding around all year round. The historical and cultural richness of this area makes it be one of the most favorite destinations of tourists. Some of the most attractive places in Paro must be the Taktsang Monastery (Tiger's Nest) clinging to a cliff above the Paro valley, and Drukgyel Dzong, northwest of Paro, is a defensive fortress dating from the 17th century. Just like Thimphu, you can find yourself many good restaurants, bakeries, cafeterias, or even nightlife bars & clubs that will satisfy you during your Bhutan tour itineraries in Paro.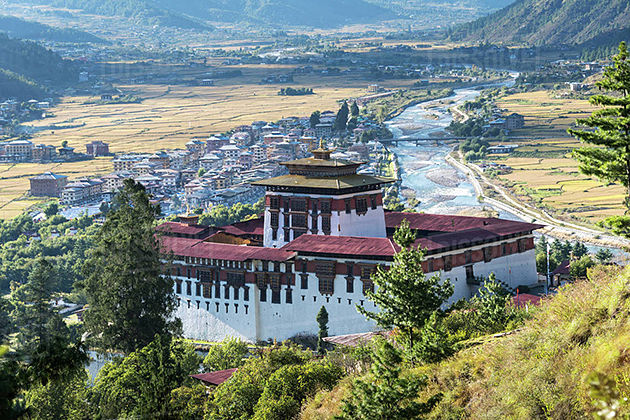 Punakha
Punakha holds importance in Bhutan's history as it was the capital of the country during the early time from 1637-1907. The area now is a town in Bhutan and is known for its famous Punakha Dzong, dating from the 17th century. The Dzong hosts the annual religious festival, Punakha Tsechu, featuring masked dances and music. Another significant destination that you do not miss while getting into Bhutan tour itinerary in Punakha must be Chimi Lhakhang, a monastery of fertility that will surprise any tourist going there due to its unique structure as they can see many phallic symbols painted in the wall along with wooden phalluses placed in the monastery.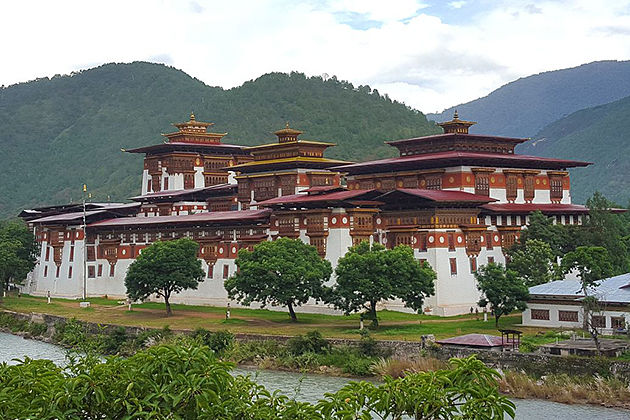 Phuntsholing
Phuntsholing or Phuentsholing is the most urbanized area in Bhutan as it is considered the financial, industrial and trading capital of the country. It is also the border that separates Bhutan from India; hence, if you have a chance to halt for the night, you will be surprised at the vibrant nightlife of this bordered town after immigrating. Not only nightlife, during the daytime, but tourists can also indulge in a hustle and bustle Phuntsholing by visiting famous destinations such as Bhutan Gate, Zangto Pelri Lhakhang, Crocodile Zoo, and so on. Your Bhutan tour itinerary will absolutely be perfect in Phuntsholing.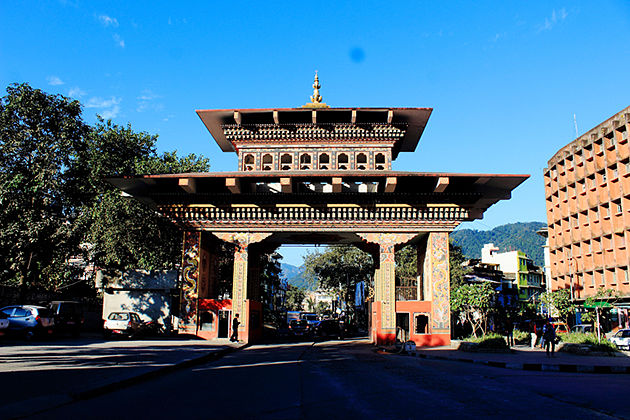 Bumthang
Bumthang has considered the spiritual heartland of Bhutan as the area itself converges lots of ancient temples and monasteries. It is also known as the blessed land which is full of tales of saint Guru Padmasambhava. You are really interested in Buddhism, then your Bhutan tour itinerary cannot be completely done unless you visit some of the spiritual destinations like Jambey Lhangkha, Kurjey Lhangkha, Ngang Lhakhang, Tamzhing Monastery. Also, Bumthang is the combination of the four valleys Ura, Chumey, Tang, and Choekhor; hence, it is widely known as Bumthang Valley and it is great to get a chance to visit there on your Bhutan tours.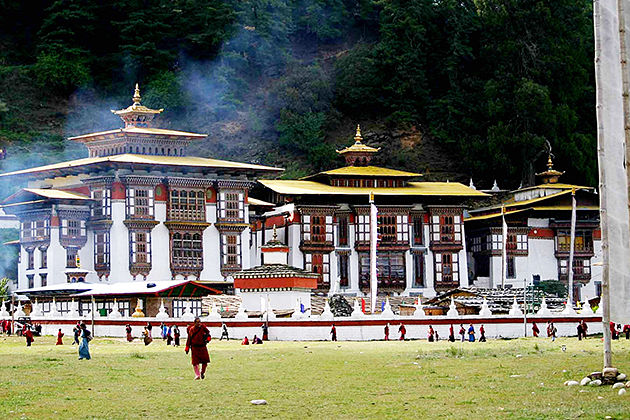 Haa Valley
Haa, the smallest district of Bhutan, is known as the hidden land of rice valley. This is one of the most beautiful and the remotest areas in Bhutan, covered by the Haa Chhu flows. In summer, it is great to take a Bhutan tour itinerary to Haa valley to enjoy the vibrant Haa summer festival where you can participate in a traditional sport like yak riding, enjoy the local dishes, and dance with the locals.
Best Time to Enjoy Bhutan Tour Itinerary Packages
Is there any time of the year that is considered the best time to have Bhutan tour itineraries? Actually, no! There is no best time to get into a trip to such a country due to the fact that it is beautiful all year round. The weather changes upon altitude that turns subtropical in the south to the temperate area in highlands and polar-type conditions in the mountainous area of the north. Due to this, there are four seasons available for a Bhutan tour itinerary in which spring is about from March to May, summer falls from June to August, Autumn from September to November, and winter from December to February and it also separates to two seasons which are low traveling-season (Summer and Winter) and peak traveling-season (Spring and Autumn).
Bhutan Tour Itinerary Packages in Peak & High Season
Bhutan Tour Itinerary in Spring
This is an ideal time for one who is a nature lover to enjoy the richness and beauty of fauna and flora. Bhutan's weather in spring is beautiful and it is also the time hosting lots of the best festival in the kingdom. On your Bhutan vacation in spring, you may have a chance to meet Bhutan's King during the Paro Tshechu where you can see him taking part in the festivals. Also, it is great to raft and kayak in Bhutan in spring as well.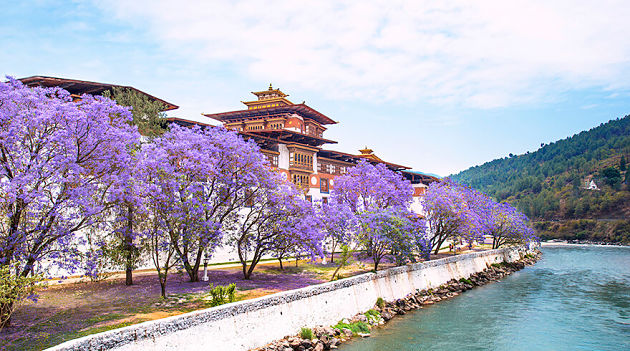 Bhutan Tour Itinerary 
in Autumn
Like Spring, Fall is another perfect time to enjoy your Bhutan tour itinerary packages when the weather is mildly sunny and chilly. During the Autumn-time, there is no rainfall and nature is quite majestic making it the second-best time of the year for having a tour itinerary in Bhutan. This season hosts the Thimphu Tshechu around Thimphu, the capital of Bhutan along with the Black-Necked Crane festival happening around the stunning Phobjikha Valley making your Bhutan trip will get your money worth.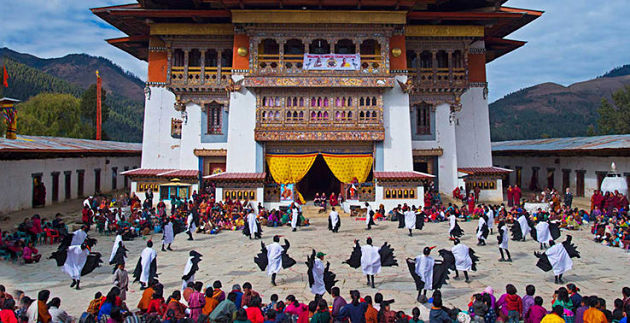 Bhutan Tour Itinerary Packages
 in Low Traveling Season
Bhutan Tour Itinerary 
in Summer
The season itself brings a lot of rain; however, it is the best time to take a step closer to look the impressive Himalayan Mt and totally immerse your soul in the lush green paddy field and landscapes. The Haa Festival is one of the best summer festivals in Bhutan that takes place in Haa Valley during this time. Having your own Bhutan tour itineraries in summer, do not miss this vibrant festival as you can enjoy some traditional sports as well as traditional foods and dances.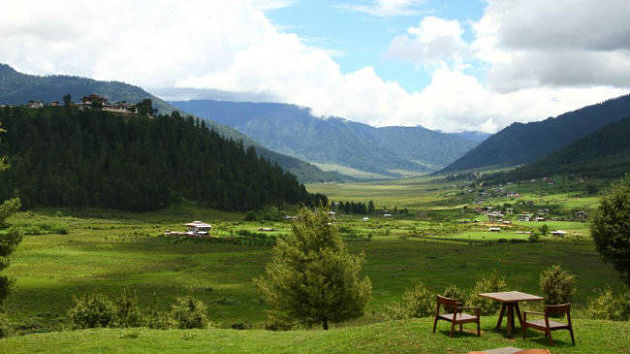 Bhutan Tour Itinerary 
in Winter
Another time of the year considered the low traveling-season to have a Bhutan itinerary. The winter in Bhutan begins in December and lasts in February offering the low temperature which can be roughly 10 degrees to minus 5 degrees Celsius. However, this is the best time to indulge the tranquil ambiance, take photos of the stunning snowy view, and get into the Nomad Festival in Bumthang. The most exciting thing, I believe, that will catch your interest most is that your winter tour itineraries in Bhutan will cost the lower prices. It sounds great!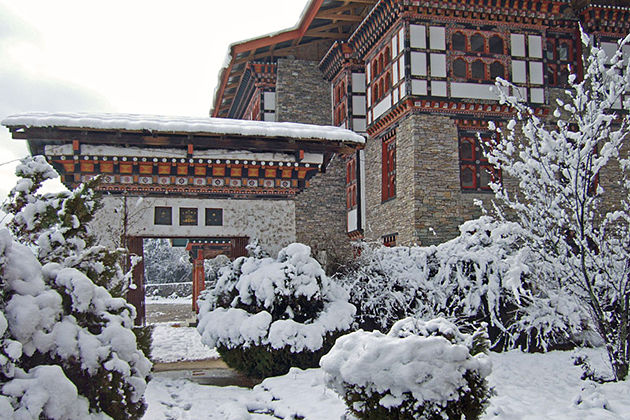 Bhutan General Information
Population
: 821.718
Capital
City
: Thimphu
Largest
City
: Thimphu
People
: Bhutanese
Language
: Dzongkha
Currency
: Ngultrum (BTN)
Time
Zone
: UTC +6
International
Dialing
Code
: +975
Religions
: Buddhism, Hinduism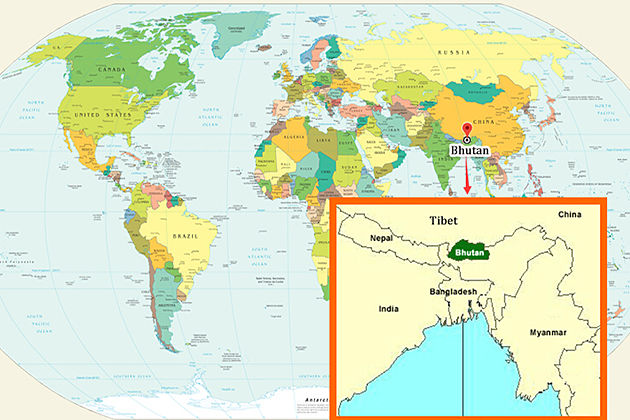 Passport and Visa to Bhutan
To travel to Bhutan, first of all, you have to obtain a passport with the valid for 6 months. Then, if you are not an Indian, Bangladesh, or Maldivian, you must have a visa and get permission via your travel agency to enter Bhutan. Also, you cannot purchase air tickets unless you can show your visa clearance.
SIM card & Internet Service in Bhutan
To keep in touch with your beloved partner, or your local guide who comes along with you on your Bhutan tour itinerary, you have to own a Bhutanese SIM card. The Internet is limited in Bhutan as it just can be found in very few hotels in big towns like Thimphu and Paro; however, you still can use the internet via data servicing packages including 2G, 3G, or even 4G by the two network providers in Bhutan: Bmobile and TashiCell.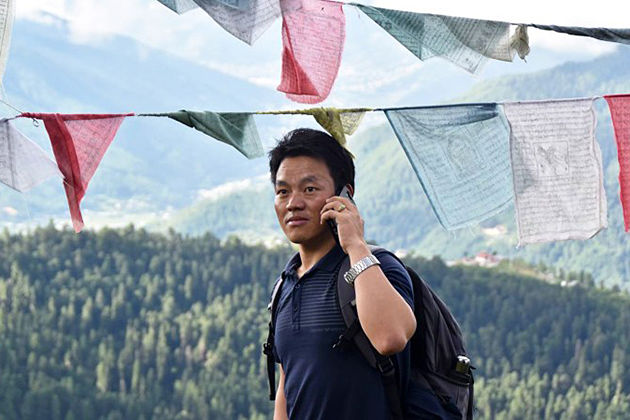 Traffic in Bhutan
Bhutan is a very few countries in the world where does not have a traffic light. Instead of finding traffic signals on the road, you have to pay attention to the police using hand to signal to direct traffic while standing in the booths. However, do not be worried, you will be safe while walking in Bhutan. If you want to travel around Bhutan, there are several means of transport to enjoy your trip including taxies, buses, or even sitting on a helicopter and immersing your soul in the stunning view of this kingdom.
Bhutan Travel Guide
Becoming one of the happiest countries in the world, Bhutan is worth you whenever you want to indulge yourself in a real paradise on the earth. Once visiting Bhutan, you will absolutely be amazed at the untouched traditional & culture heritages along with historical sites of this kingdom making Bhutan is always worth to spend a long vacation to taste all the shapes. To prepare for your perfect Bhutan travel itineraries, Go Bhutan Tours would like to tell you something about this beautiful paradise.
Bhutanese People
As this is one of the happiest nations in the world, it is far too easy to understand why people in Bhutan are so adorable and hospitable. On your vacation in this beautiful country, you are welcomed like the locals' family members and you will never feel homesick on your vacation in Bhutan. Whoever, from those living in big towns to ethnic minorities, you can see the compassion inside each individual during your trip to Bhutan. At least, I am sure about it.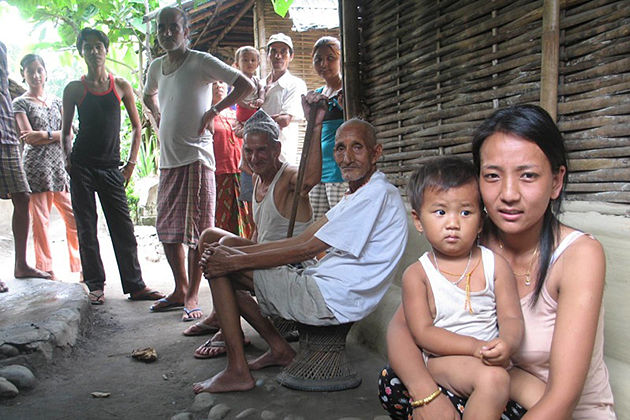 Religions in Bhutan
The state religion of Bhutan is Buddhism consists of a number of followers up to 75 percent population. There are lots of temples and monasteries across the country worshiping Buddhist saint and Bodhisattvas. In some important events such as New Year Eve, the locals tend to visit temples and monasteries to practice worshiping. Other religions in Bhutan are Hinduism, Bon, Christianity, Islam. Do not miss any chance to visit religious sites on your Bhutan holiday itinerary if you are interested in it.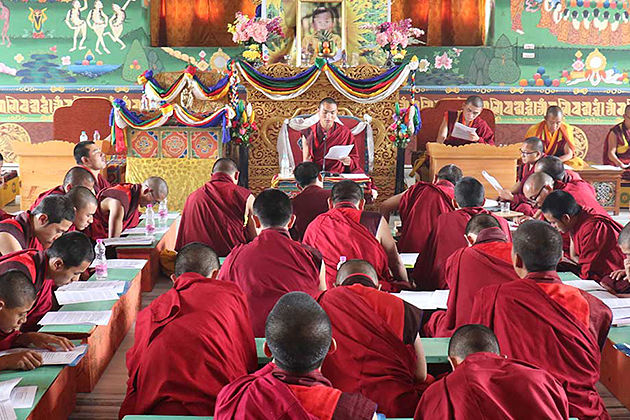 Safety in Bhutan
It is no doubt to say that Bhutan is the safest country in the world as there is no terrorism, riots, and political turmoil. Due to the fact that most Bhutanese people are Buddhist; hence, they believe in karma and always try to do good things in life. For this reason, your Bhutan tour itineraries will be so much perfect without worrying about anything dangerous.
Typical Costs When Enjoying Bhutan Tour Itinerary Packages
Accommodation in Bhutan
In big towns like Thimphu, Paro, you can find lots of accommodations ranging from luxurious hotels to mid-range and budget ones. However, if you are enjoying your Bhutan trip in Paro, I highly recommend to find and get into your time in homestays with the price at least $21 to $36 per night including meals and perfect home-like atmosphere.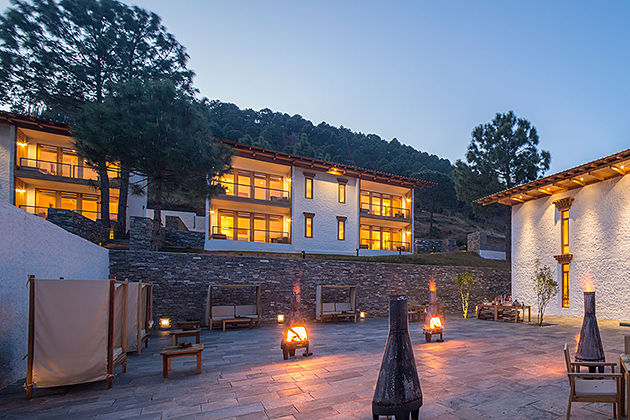 Bhutanese Food
Generally, food in Bhutan is quite reasonable and delicious. A basic lunchtime menu (including a drink) costs Nu 375 ($5) and a combo meal in a fast-food restaurant (Big Mac Meal or similar) costs Nu 542 ($8). While staying in Bhutan, you can also try international cuisine in restaurants across the nation, too.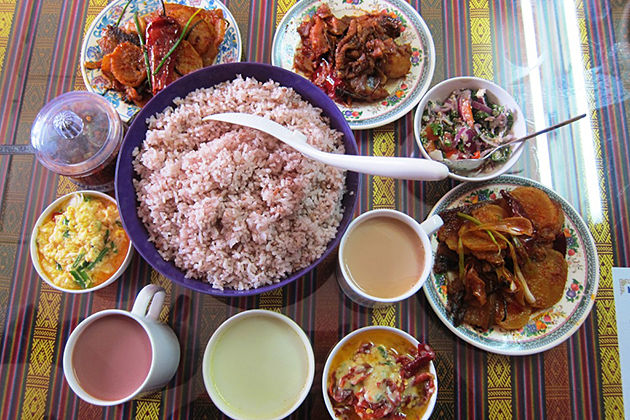 Transportation in Bhutan
Taxi and bus services are very common among tourists while having their Bhutan tour itinerary. Normally, a long-ride bus to other cities at least Nu 200 for a ticket. If you travel by taxi, you should ask for the price before hopping on because most drivers will ask foreigners to purchase more than the locals.