Without any doubt, besides the pristine landscapes and friendly locals, the environment is also the reason that makes people all around the world decide to have a Bhutan vacation. If you ask me which country is less polluted than the others in the world, definitely my answer would be Bhutan. Pollution is something you cannot find while indulging in such an incredible country.
Bhutan Forest
Bhutan is well-known for its unique geographical, climatic variations, and most importantly, it is one of the world's last remaining biodiversity hotspots.
The fact that Bhutan's Royal Government committed to maintaining up to 60% of its land area is under forest cover; hence, it is no doubt that the environment in this country is super pristine converging high rugged mountains, deep valleys that offer ecosystems are both rich and diverse. Due to the importance of the natural environment, conservation of the environment is a mandated constitution as well as one of the four pillars of Bhutan's GNH (Gross National Happiness) philosophy.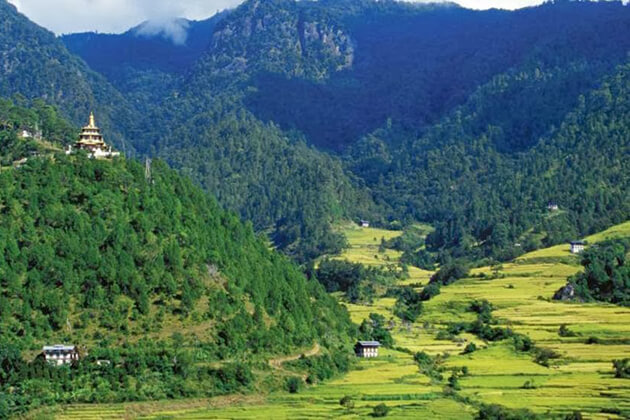 The forests in Bhutan display a wide range of altitudinal deviation and species diversity. One can find a variety of wildlife and associated species from the tropical-subtropical forests and savannah grasslands in the southern foothills to the alpine meadows in the north of the country. Along with that, the mid-elevation broad-leaf forest, as well as mixed conifers, are the two elements that complete the mosaic of the habitat types standing for the Himalayan ecosystem.
Wildlife conservation in Bhutan
Today, roughly 81% of the total land zone in Bhutan is covered by forests with many national parks and wildlife sanctuaries housing great biodiversity and ecosystems for unique and rare wildlife species.
Wild Animal
Takin
Takin is the national animal of Bhutan. It is the largest goat antelope mainly living in the forested valleys of the eastern Himalayas of India and Bhutan. Takin tends to live in small groups and is considered Vulnerable due to the overhunting and the destruction of their habitat.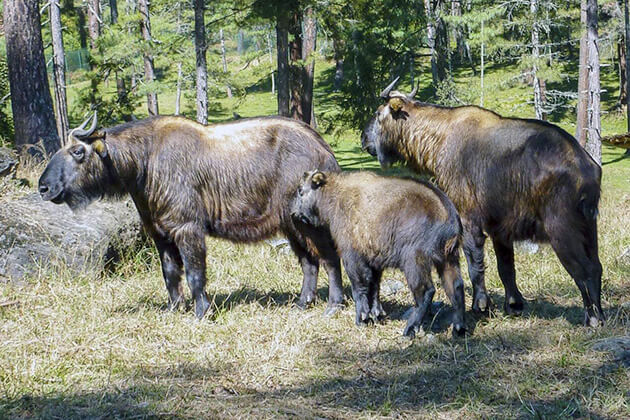 Bharal
The very adorable animal that can be found in Bhutan, Baharal, is the Himalayan Blue Sheep that can be found in the high altitude mountains of Himalayas. They have a medium size and tend to be the favored prey of snow leopards.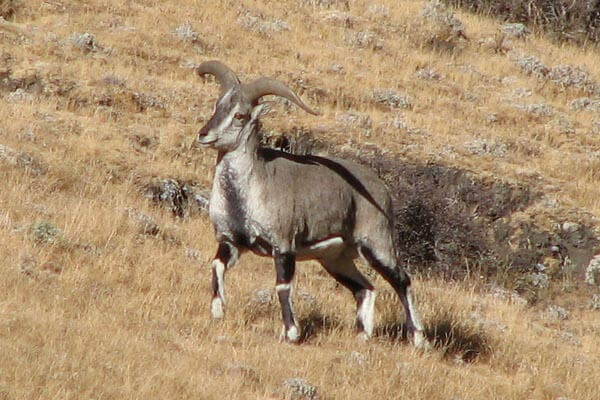 Goral
The Himalayan Goral is a bovid species that have a close relation to serows. The Goral can be found across the Himalayan Mt and northern India. They are small ungulates with looking like a goat or antelope appearance yet a bovid species.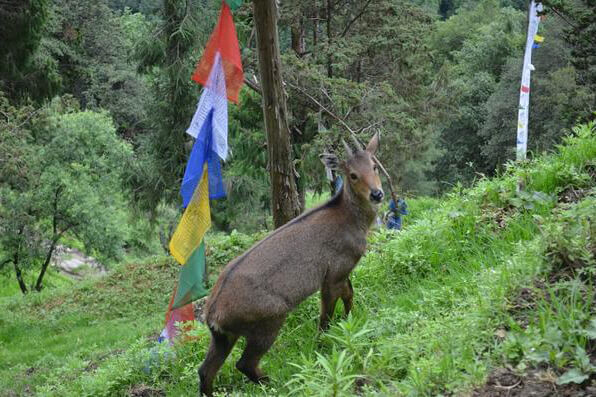 Serow
Actually, the appearance of this animal is not really attractive. The Serow is the big goat antelope and similar to gorals. They can be found on the rocky hills of Bhutan but the population of Serows now is declining because of habitat loss and meat.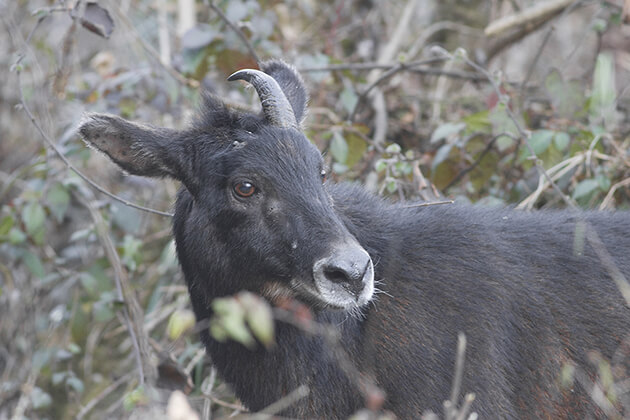 Musk deer
This is an endangered species, the Himalayan Musk Deer, that can be grazed in parts of Himalayas of Bhutan, even India or Nepal. Their environmental habitat is now protected by the law of these three countries.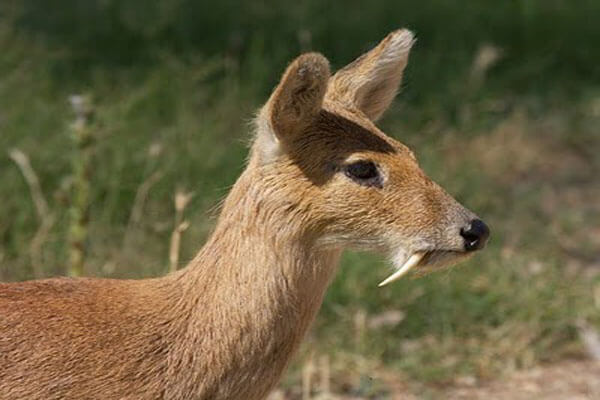 Dhole
This animal is also known as the Indian wild dog and one of the species of canid that can be found in the Central area. Unfortunately, they just occur, in this day and age, in the Jigme Dorji National Park of Bhutan.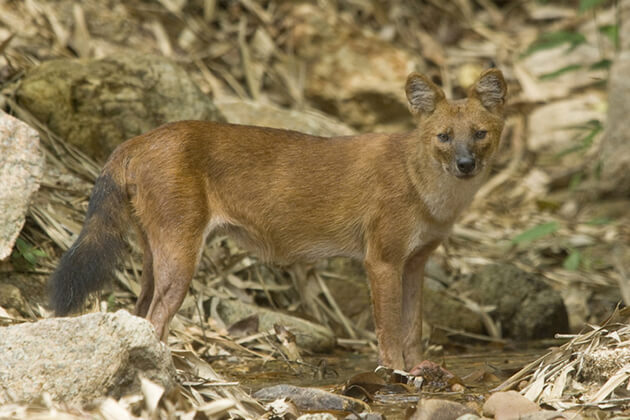 Binturong
Binturong or bearcat is a viverrid occurring mostly from India, Nepal, and Bhutan. This carnivorous mammal is common and comes out to play during the day and at night.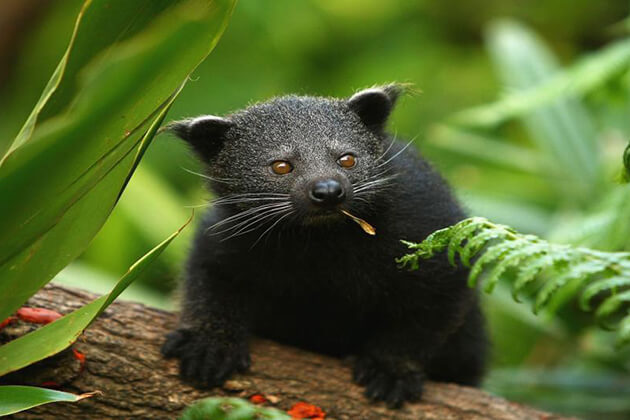 Golden Langur
This actually is one of the most uncommon and endangered species along with Capped Langur in Bhutan. The Golden Langur is a leaf-eating monkey and is found in northern India and Bhutan.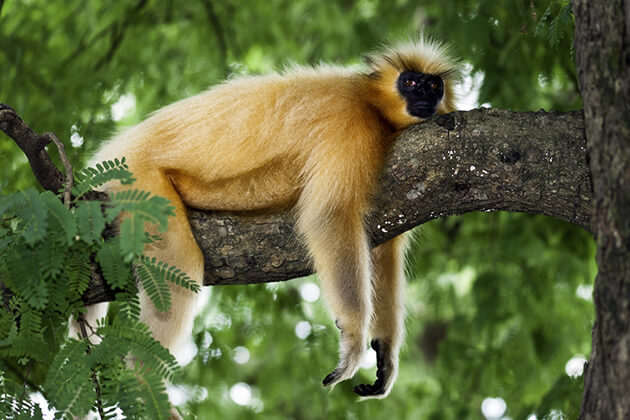 Snow Leopard
Only live in the high altitude of the mountain valleys, the snow leopards are the biggest cat in the region. If you want to bump into them, the Snowman Trek in Bhutan, the most challenging and adventurous in Bhutan will be your thing for Snow leopards sighting.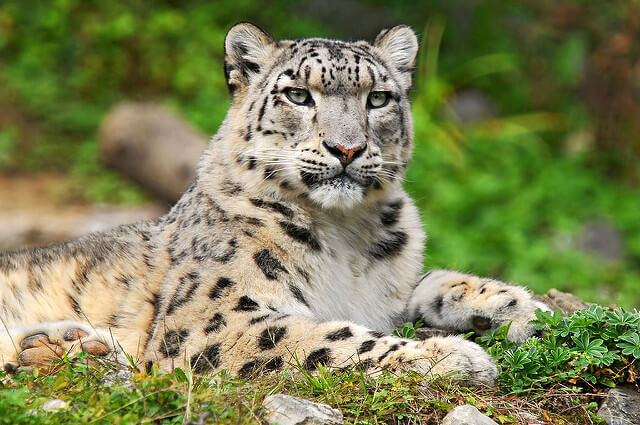 National Park and Wildlife Sanctuary of Bhutan
National Parks in Bhutan
Jigme Dorji National Park
This is the largest national preserve stretching from warm broad-leaved forests to permanent ice fields and glaciers on Bhutan's north-western border. Covering up to 4.349 km square, Jigme Singye Wangchuck National Park is home to lots of rare and endangered species such as Black bear, snow leopard, and Bengal Tiger.
Jigme Singye Wangchuck National Park
The second-largest national park in Bhutan, Jigme Singye Wangchuck National Park, covering up to 1.300 km square, houses various species inside.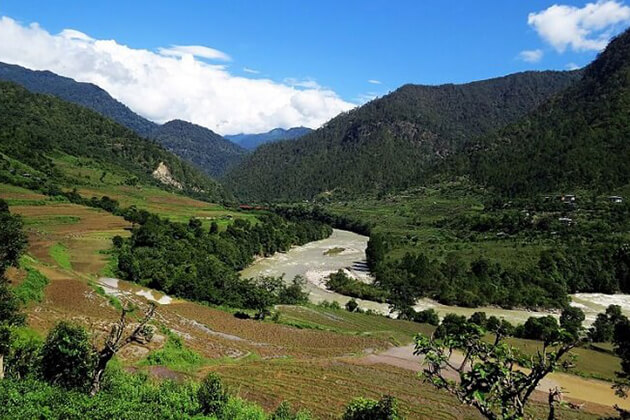 Royal Manas National Park
If you are looking for a good example of tropical and sub-tropical ecosystems in Bhutan, the Royal Manas National Park would be a good one. Located in the eastern Himalaya and southern-central side of Bhutan, the national park is famous for its bio-diversity that once there, you will absolutely have an opportunity to encounter a vast animal species ranging from common, uncommon, to endangered ones.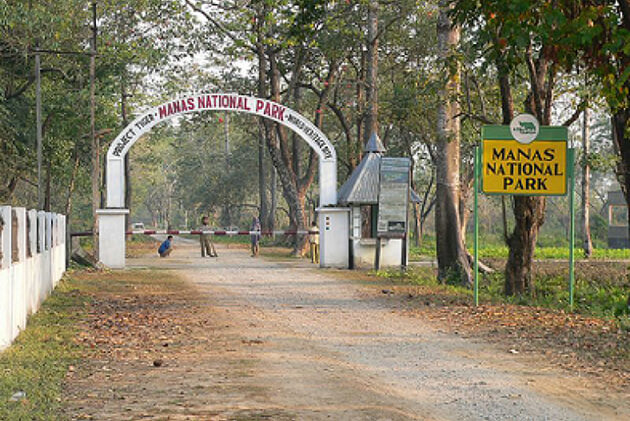 Thrumshingla National Park
The national park itself was first officially opened on July 1998 with the total area is up to 768 km square. Pristine forests with alpine and subtropical broad-leaf combining with dramatic mountains is a perfect home to snow leopards, tigers, red pandas, and rare plants.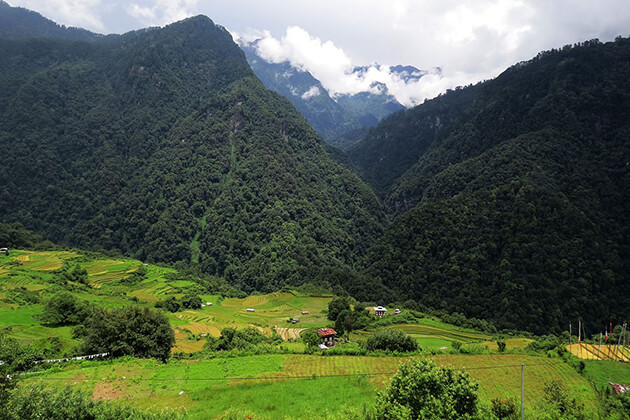 Wild Sanctuaries in Bhutan
Bumdeling Wildlife Sanctuary
The covering area is up to 1.545 km square in which, 420 km square of buffer zone encompassing parts of Trashiyangtse, Mongar, and Lhuntshe district. The Wildlife Sanctuary is home to roughly 100 species of mammals consisting of globally endangered ones.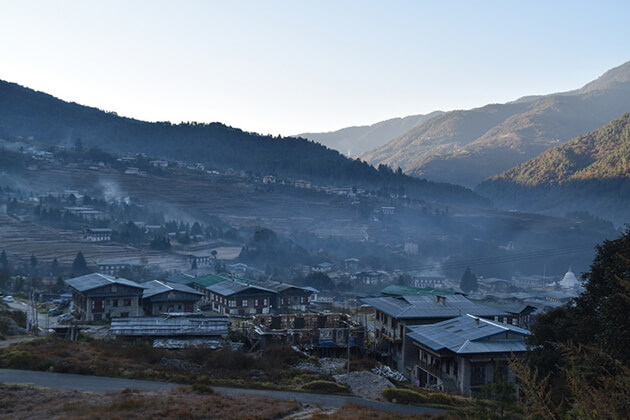 Sakteng Wildlife Sanctuary
Known as a "Paradise of Rhododendrons", this sanctuary converges 35 different species of superb flowers that are light white, red, purple, pink.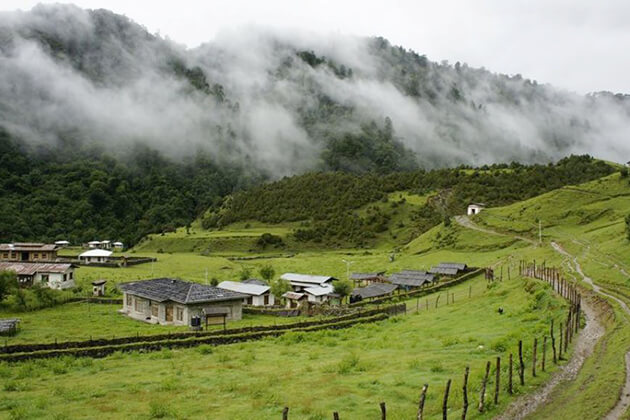 Khaling Wildlife Sanctuary
This is the smallest protected zone in Bhutan with an area of 273 km square.
Toorsa Strict Natural Reserve
Not only a sanctuary, but it is also a tourist attraction in Bhutan due to its natural beauty as it has still not been damaged by the human. The area is home to lots of endangered species including flora and fauna.