Having sex in Bhutan is a big deal as it is a sensitive thing and the official in Bhutan does not allow visitors to be able to hook up with the locals. You can easily find several condom vans in Thimphu since then the Bhutanese official promotes safe sex, but it is only not a big deal among the locals. For those who are foreigners finding girls for mongering, it is illegal. If you are a man having a Bhutan trip alone or in an all-men group, this article can be your guideline to enjoy happy Bhutan tours.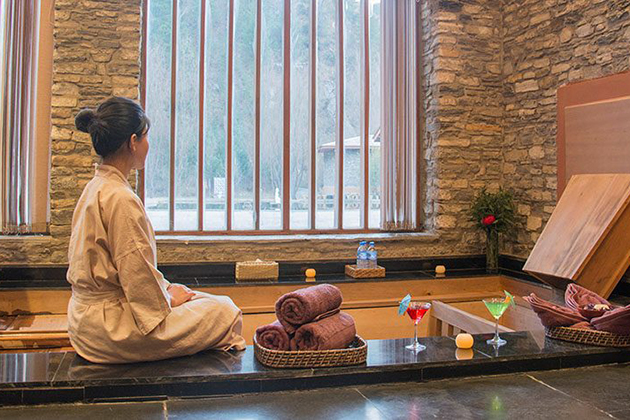 We understand that you may be worried about the ongoing outbreak of coronavirus in China. Bhutan, Myanmar, and Laos, in contrast, are still safe and sound from this global pandemic. Click here to see the reason why Coronavirus cannot reach these countries and what makes them stronger.
Massage & Spa in Bhutan
Massage and Spa must be an interesting thing that you need after a day of discovering the vibrant nation like Bhutan. In fact, Bhutan does not have many massages and spa parlors; however, if you find out one, it must be excellent. Good services along with hospitable and adorable staffs, once spending your time on some of these places below, you might fall in love with them.
Dhungsel Home Spa
A seriously good massage & spa in Thimphu that brings an excellent massage experience to guests whenever they visit there. Interestingly, this spa is run by a group of visually impaired people; however, all of them are professional in massaging that your whole body and feet will be well taken care of with the most awesome hand movement that you have ever had.
Address: Thimphu, Bhutan
Telephone: +975 17 65 12 96
Tripadvisor rating: 5.0 star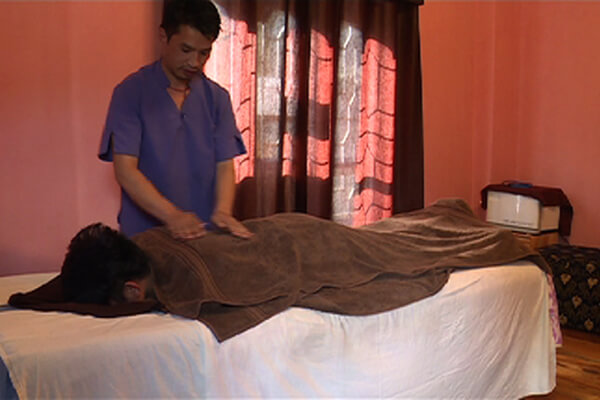 Tshetob Ying Yum
An ideal massage & spa destination that welcomes lots of guests visiting there. The spa is tucked in an apartment with a cozy set-up that brings a homelike feeling to each visitors coming there. People can enjoy hot stone, Thai and whole Body massages, or oil massage, then have always come away feeling relaxed and youthful.
Address: Unnamed Road, Paro, Bhutan
Telephone: +975 17 63 04 90
Tripadvisor rating: 4.9 star
Aru Spa
This massage parlor converges a variety of massage features ranging from four double spa suites with outdoor bath and shower, herbal bath therapy, a retail boutique, nail and hair salon and changing rooms with sauna facilities separating male and female. Massage services in the Aru Spa can suit the exceptions of the most discerning guests with the spa menu consists of Bali, India, and Thailand massage therapy as guests can immerse themselves in the comfort of body and face treatment.
Address: Norzin Lam, Thimphu 11001, Bhutan
Tripadvisor rating: 4.0 star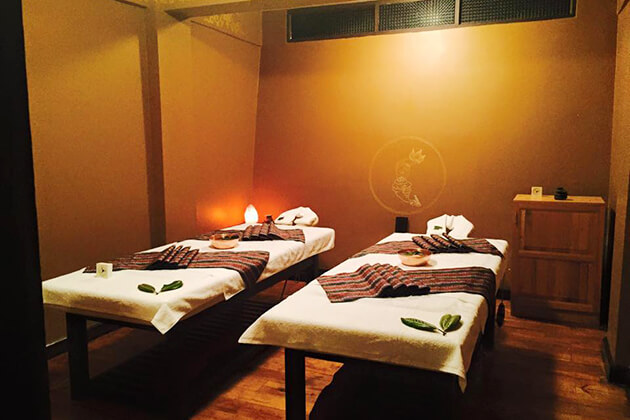 Prostitution in Bhutan
Prostitution is banned in almost every country in Asia and in Bhutan is not an exception. The frequently guests finding sex in Bhutan mostly come from the West and India. Tourists tend to look for sex with girls; however, some even want to do with boys. However, they cannot do that thing. Prostitution is brutally banned in Bhutan.
Finding Girls For Sex in Bhutan
There is very few sex information reported in Bhutan. This is definitely a dry country when it comes to mongering, and you have to deal with it. If you want to find a girl for a happy ending vacation, forget it because you cannot do such a thing. You cannot find any place for asking for this special service.
Therefore, just come to Bhutan, enjoy the peaceful atmosphere and experience the tradition & culture of this country.
Your time you spend in Bhutan can be so much happier with many further entertaining activities. Guest what? Go here to get the best answer! 
Bhutan Red Light Areas & How to Meet Girls
It is not too late to say sorry so, no red light area can be found here. You can enjoy your nightlife in bars & clubs in Bhutan for chilling and bumping into the locals as well as visitors from different countries. And once again, no prostitution and sex amongst foreigners and locals.
What's more, you can use the best online dating site-Asian Dating that allows you to have some more options for finding girls while traveling across the world. If you are a lucky guy, you might be able to meet girls on Adult Friend Finder.
Note: This app is not related to Bhutan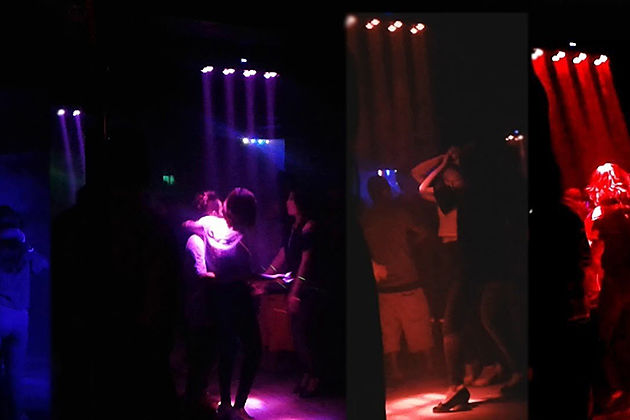 That is all about things you should know before thinking about having sex in Bhutan. To find out more about this country, click here for something ultimately special.
Best Nightlife in Bhutan – Night Bars & Clubs for an Endlessly Happy Experience
Looking for places to enjoy the best nightlife in Bhutan? Well, do you know these night bars & clubs below?
• Zest Bar & Lounge
• Uma Paro Bar
• Cum Bars
• Tashi Tagay Drayang
• Vivacity
• Millennium Club
• Club K
• Space 34
• Mojo Park
• Club Ace
If you don't know or even you know a little bit about them, let check out detailed information relating to these night bars & clubs above to have ideas for an exhilarating experience of nightlife in Bhutan.
Best Night Bars in Bhutan for a Joyful Nightlife
Zest Bar & Lounge
The Bhutanese Elite People go here when they seek a drink or two. You know what? This bar offer guests the Memorial Chorten and spectacular views of the city so you can have sometime relaxing and chilling here with drinks, music, and breathtaking vistas.
Staff are so hospitable and friendly so no worries about services here. One thing that the icing on the cake is truly the signature service the Zest Bar & Lounge.
Uma Paro Bar
Whoever asks me a great place for letting one's hair down, it's definitely Uma Paro Bar. Here, you can find the special "Kahlua", espresso, Baileys, and tequila. Also, there would be a wide range of Shambhala detoxifying snacks. Offering chilling atmosphere, the night bar has warmly welcoming staff. So, get ready to have sometime happy here.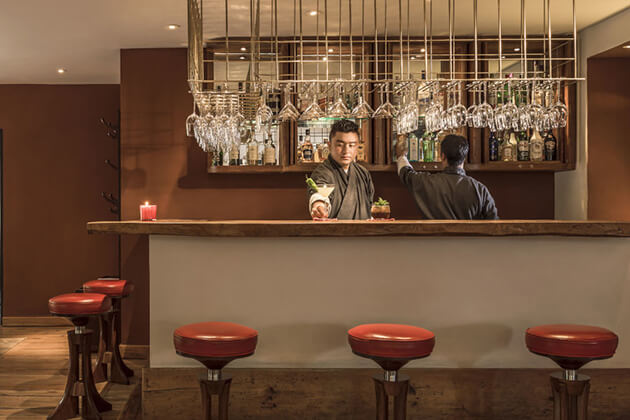 Cum Bars
It is rather "restaurants have bars" than night bars but indeed, it's great. What do you want to do once experiencing nightlife in Bhutan? I don't know what do you want but in this Bhutan night bar, you can bump into host of locals and get an insight into their life in the kingdom.
After all, you will know that even the shyest people would be the greatest friends of yours. Cum Bars offer rustic appearances and you can feel the so relaxed with drinks, snacks, locals…
Tashi Tagay Drayang
Nightlife in Bhutan with traditional & cultural vibe? Why not?
Drayangs are well-known for live performances of Bhutanese ladies. Here, you can enjoy traditional attire & cultural dances that are presented every evening. You can order song and there would be tips for that (from Nu.100 – Nu.500). It is hard to find Drayangs but once there, ready to experience the best of Bhutan ranging from culture, dance & music, food…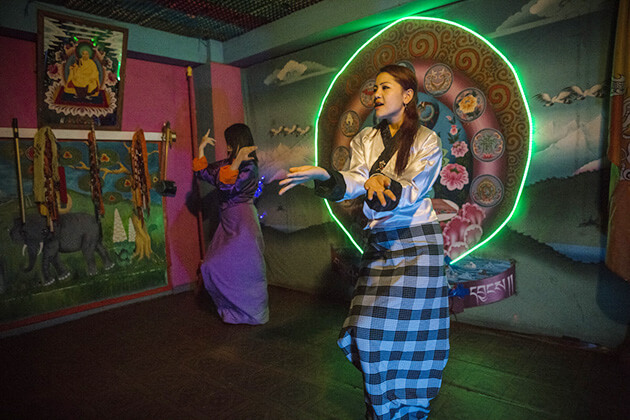 Vivacity
Another prevalent bar in Bhutan that represent the vibrant nightlife in the kingdom. The Vivacity offers many delicious food, great dance & music. Dancing to the tunes of music genres of hip hop, reggae, rock, rap…, yes you can. Comfortable lounge is the highlight that you can be totally relaxed and socialized. On Wednesdays, ladies get free entry.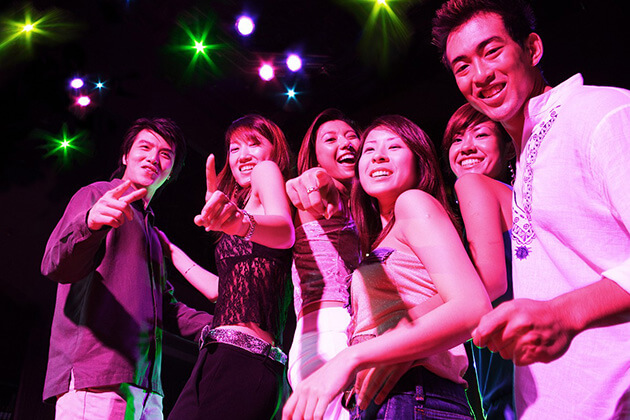 Best Night Clubs in Bhutan – Where to Visit
Millennium Club
Perfect to experience Bhutan nightlife. Millennium Club offer you things you need to have a happy night. Drinks, local brand shows, traditional performances… are all here. It opens on Wednesdays, Fridays, and Saturdays.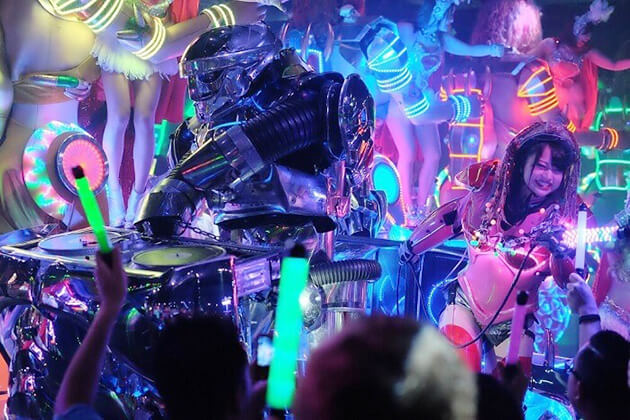 Club K
Just like Vivacity, Club K is free for ladies on Wednesday. And you know what? The owner of Club K is the bouncer here. You can find the Club K a posh and hi-fi venue with sophisticated companions. At 00:00, the party will begin and last for up to 2.5 hours.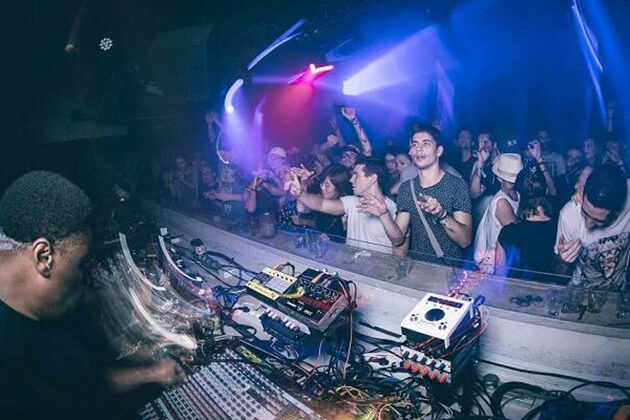 Space 34
The Space 34 located in the centre of Thimphu and also a dance hub. Popular Bhutanese, Korean, American… pop & EDM beats are played through the evening and sometimes, it would be live bands and karaoke performances. A large number of people will be here once the club opens. They hit the floor and socialize. Once again, free entry for ladies on Wednesday. Awesome!
Mojo Park
Which is my favorite venue for an exhilarating Bhutan nightlife in the capital? It is Mojo Park, a place for music lovers. Enjoying live bands performing the best music from 19:00 to later at night, savoring scrumptious Bhutanese & American food served with local creations of drinks. So, go here and have sometimes chilling during your trip in Bhutan.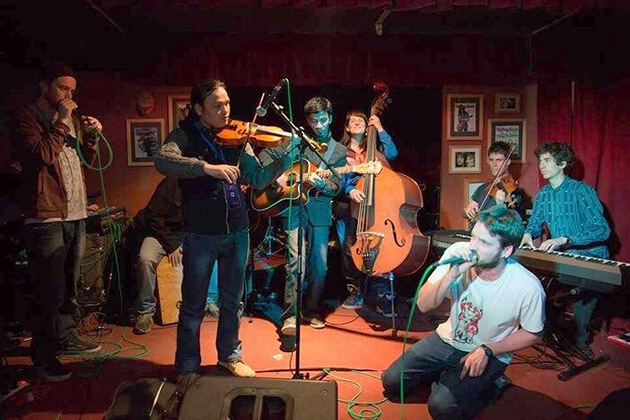 Club Ace
Young generation symbolizes dramatic energy and, Club Ace keeps up that passionate spirit all night along with pumping electronic music, lightning, and mirrored dance floor. The club is considered one of the best one to enjoy nightlife in Bhutan where you will meet up young locals and have a little chit chat.