Having sex in Bhutan is not a big deal as most of the Bhutanese people, especially teenage girls, lose their virginity around their late teens. You can easily find several condom vans in Thimphu since then the Bhutanese official promotes safe sex, but it is only not a big deal among the locals. For those who are foreigners finding girls for mongering, it is illegal. However, prostitution still occurs mainly in karaokes, bars & clubs, or even in hotels. If you are a man having a Bhutan tour alone or in an all-men group, this article can be your guideline to meet your paradise while highing on your endlessly happy Bhutan tours.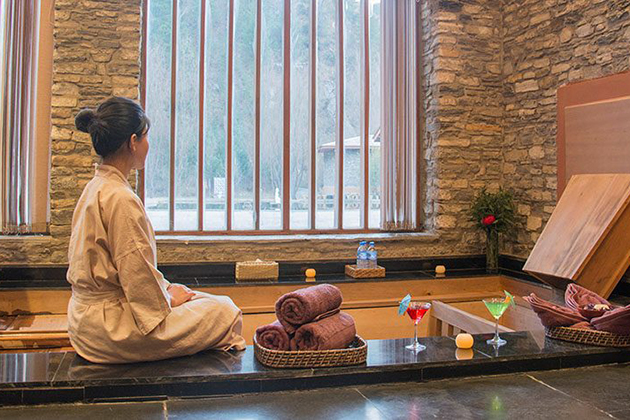 Massage & Spa in Bhutan
Massage and Spa must be an interesting thing that you need after a day of discovering the vibrant nation like Bhutan. In fact, Bhutan does not have many massages and spa parlors; however, if you find out one, it must be excellent. Good services along with hospitable and adorable staffs, once spending your time on some of these places below, you might fall in love with them.
Dhungsel Home Spa
A seriously good massage & spa in Thimphu that brings an excellent massage experience to guests whenever they visit there. Interestingly, this spa is run by a group of visually impaired people; however, all of them are professional in massaging that your whole body and feet will be well taken care of with the most awesome hand movement that you have ever had.
Address: Thimphu, Bhutan
Telephone: +975 17 65 12 96
Tripadvisor rating: 5.0 star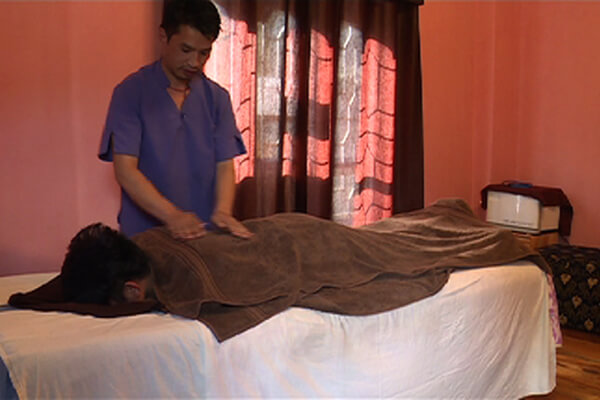 Tshetob Ying Yum
An ideal massage & spa destination that welcomes lots of guests visiting there. The spa is tucked in an apartment with a cozy set-up that brings a homelike feeling to each visitors coming there. People can enjoy hot stone, Thai and whole Body massages, or oil massage, then have always come away feeling relaxed and youthful.
Address: Unnamed Road, Paro, Bhutan
Telephone: +975 17 63 04 90
Tripadvisor rating: 4.9 star
Aru Spa
This massage parlor converges a variety of massage features ranging from four double spa suites with outdoor bath and shower, herbal bath therapy, a retail boutique, nail and hair salon and changing rooms with sauna facilities separating male and female. Massage services in the Aru Spa can suit the exceptions of the most discerning guests with the spa menu consists of Bali, India, and Thailand massage therapy as guests can immerse themselves in the comfort of body and face treatment.
Address: Norzin Lam, Thimphu 11001, Bhutan
Tripadvisor rating: 4.0 star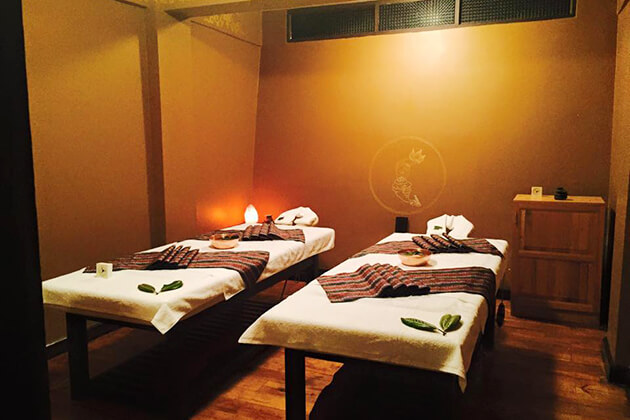 Prostitution in Bhutan
Prostitution is banned in almost every country in Asia and in Bhutan is not an exception. However, you are still able to ask for prostitutes in some of several karaokes, nightlife clubs, and hotels in the capital, Thimphu. The frequently guests finding sex in Bhutan mostly come from the West and India. High-end prostitutes are now involved, and mongers have to pay high fees for one shot. Tourists tend to look for sex with girls; however, some even want to do with boys.
Finding Girls For Sex in Bhutan
There is very few sex information reported in Bhutan. This is definitely a dry country when it comes to mongering, and you have to deal with it as you need to do your best to pick up a non-pro girl for your happy nightlife.
The main adult activities occur in the city capital, Thimphu where you can find girls in several karaokes, bars & clubs there filled with Bhutanese drunk sluts version.
Just like in many countries in the world, girls will get commissions from drinking guests while they are working. A beer normally costs $2; however, if you order girls drink, it will cost you $3.
The main difference in Bhutan is that during your time in these girly karaokes or bars, you have to pay a small fee, a few dollars to choose songs that these girls will perform. That is how they earn the most profit. After having a good time in karaokes or clubs & bars, you now can pick up girls, then have sex or just take a girl out with you.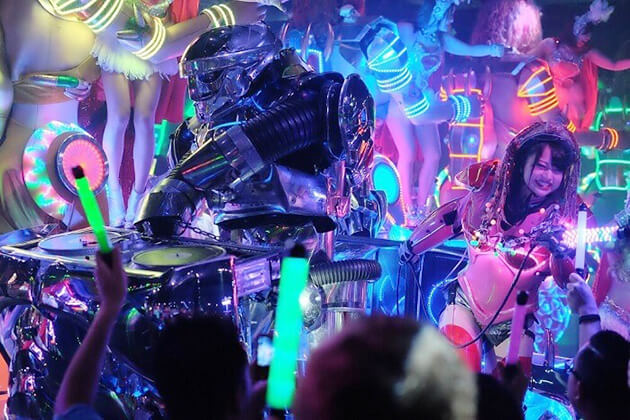 Bhutan Red Light Areas & How to Meet Girls
If you are trying to find girls to pick up and indulge yourself in an endlessly happy nightlife, then Thimphu will be your thing offering most options for you.
There are some of best pick up destinations to meet girls in Thimphu: Space 34, Mojo Park, Vivacity, Om Bar, The Zone.
Do not be shy during your finding girls' journey in Bhutan as the local girls will be very sexually open-minded and some of them want to hook up with foreign men, at least my Bhutanese friend told me that. You will not know unless you try.
What's more, you can use the best online dating site-Asian Dating that allows you to have some more options for finding girls while traveling across the world. If you are a lucky guy, you might be able to meet sluts on Adult Friend Finder.