India, Bangladesh, and the Maldives are three countries where travelers are given Bhutan visa exemption while most foreign visitors must obtain a visa to Bhutan when entering the country. Along with the rapid pace of social development, Bhutan has been expanding the opportunities to travel for foreign visitors. However, in order to limit the impact of tourism on the ecosystem as well as the traditional culture, applying for a Bhutan visa is still quite difficult. As a result, Bhutan witnesses a small number of countries having a visa exemption. Below is the list of countries and territories that have been admitted visa-free to travel to Bhutan.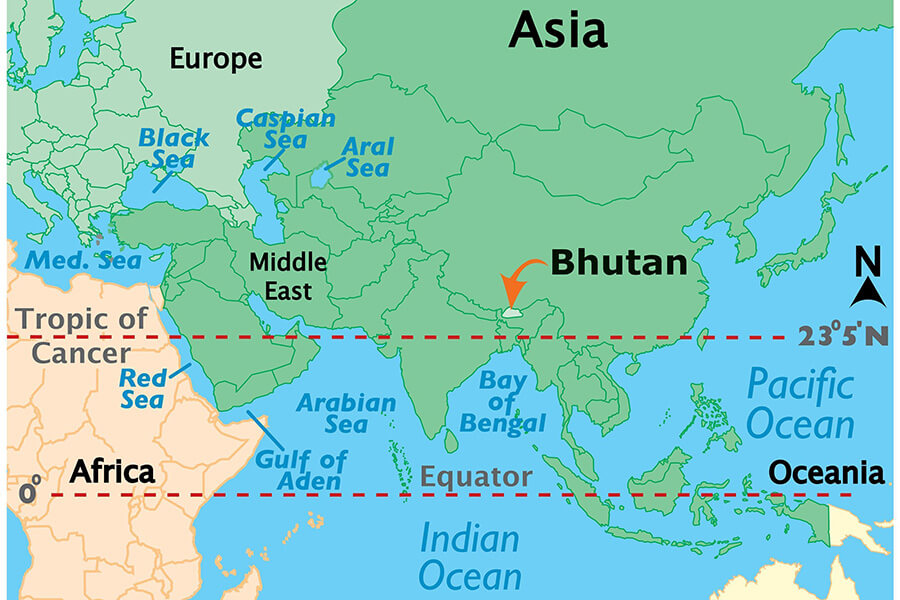 List of Countries Getting Bhutan Visa Exemption
Bhutan Visa Exemption for India
According to the Treaty policy between Bhutan and India which was signed in 1949. Indian travelers are free to travel to Bhutan without limitation on allowed stay. Additionally, Indians neither have to book the trip to Bhutan through a travel agency nor pay $250 for the daily charge. Likewise, Indian citizens can get entry into Bhutan by air or by road and use some acceptable documents below to show at the customs departure when entering Bhutan:
• Indian Passport
• Indian voter ID card
• An Identification Slip
Notes: If you do not carry your passport or voter ID card, you should present a valid of your Indian citizenship and your personal photos in Phuentsholing to get an Identification Slip.
Bhutan Visa Exemption for Bangladesh & Maldives
After India, Bangladesh and Maldives are the following countries receiving Bhutan visa exemption as a large number of Bangladeshi and Maldivian visitors to the country each year coupled with the strong and strategic relationship between Bangladesh and Bhutan since Bhutan was the first country to recognize the independence of Bangladesh in 1971.
Like Indians, visitors from Bangladesh and Maldives do not have to pay $250 for each day charge when traveling to Bhutan. Hence, Bangladeshi and Maldivian visitors entering Bhutan just need to present a valid passport at the port where an entry permit is required.
Other Countries Own Bhutan Visa Exemptions
Owners of diplomatic, official, or service passports in Switzerland and Thailand do not require a visa to enter Bhutan for up to 90 days.