Day 01: Paro Arrival
Upon arrival, our presentative will be waiting to warmly greet and escort you to the hotel in Paro. We will show you the Paro town and head to the National Museum.
Overnight in Paro.
Day 02: Acclimatization – Taktsang Goemba Hiking Trip
For Acclimatization, today we will get into a cheerful hiking trip to one of the most iconic attractions in Paro – Taktsang Goemba aka the Tiger's Nest Monastery taking place on a sheer cliff 900 meters above the sea level. It takes us 2 – 3 hours to reach the monastery and en route, get ready to bump into one of the most beautiful natural sceneries that you have ever seen in your lifetime.
Overnight in Paro.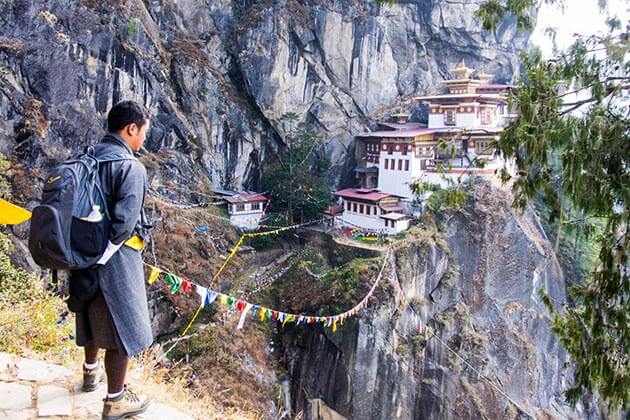 Day 03: The Bhutan Snowman Trek Begins
We start the day by driving to Drukyel Dzong, a 17th-century fortress built to defend Bhutan from Tibetan invaders. We will trek to Shana, crossing by lush farms, traditional Bhutanese stone, and rustic timber houses. As we begin the trek, taking a brief rest for lunch before keep going on to our overnight camp at ThonduZampa. En route, we will catch your first sights of Jhomolhari's7,314-meter-high peak.
Day 04: Shana – Thangthangkha
Our trail now takes us through the Jigme Dorje National Park, the country's largest protected region. It lets us experience the country's wealth of fauna & floral, particularly its wide variety of rhododendron species. The camps we stop at are mostly not permanent settlements, but rather temporary resting places for local construction workers and yak herders. Camp at Thangthangkha (3.800 meters).
Day 05: Thangthangkha – Jangothang
As we continue towards our camp at the base of Jhomolhari, we rise above the tree line and experience the country's stunning low tundra environment. Our camps are close to those of local yak herders, giving you a chance to learn about their lifestyles. Camp at Jangothang (Jhomolhari base camp) at 4.040 meters.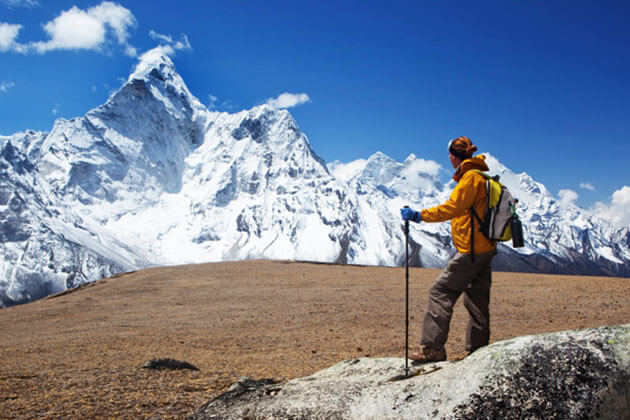 Day 06: Acclimatizing
This day is reserved for adjusting to the local climate. You can discover the valley around Jhomolhari or travel toward the Nyile La pass and see scenic Tshophu lake.
Day 07: Jangothang – Lingshi
Today's trek will start with a 3 to 4-hour-long climb before reaching Nyile La Pass at 4.700 meters. Expect spectacular views of Jhomolhari, Jitchu Drake and Tsheri Kang. Also, in the distance will be Tiger Mountain.
After the pass, we will descend to a circular hut just below Lingshi, where we will make camp. Coming down from Lingshi, Have our first views of the truly mystical Dzong atop a high hill.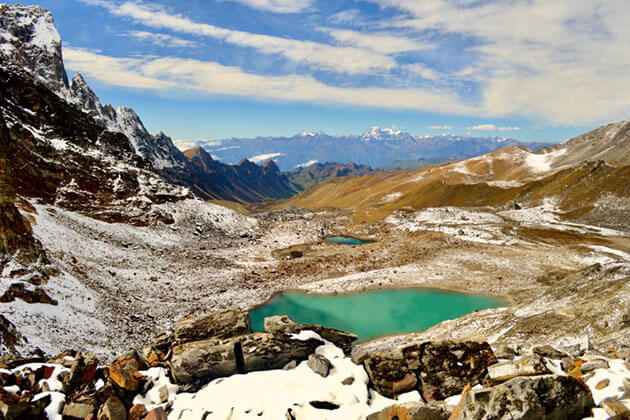 Day 08: Lingshi – Chebisa
As we move northeast, we ascend through pastures of daphne and rhododendron until we reach the village of Chebisa. From here, we can take in the cascading waterfall, juniper trees, and other natural wonders.
Camp at Chebisa (3.750 meters).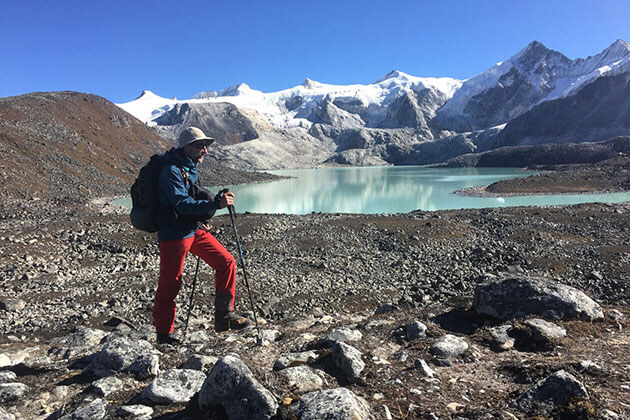 Day 09: Chebisa – Shomuthang
Today, we'll begin with quite a stiff climb through high pastures up the Gombu La Pass (4440M) before dropping through forests of dwarf rhododendron, where the ground can be slippery.
We then head down to our camp located near a riverbed. This valley is one of the most stunning areas on the Snowman Trek.
Camp at Shomuthang (3.960 meters).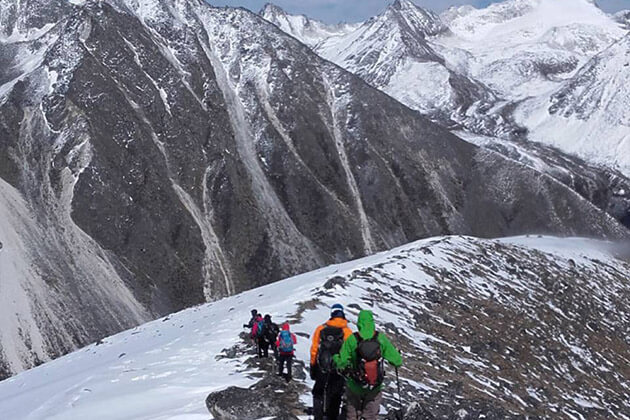 Day 10: Shomuthang – Robluthang
Today, we'll spend at least three hours climbing before reaching Jare La Pass (4750 M) where, once again, we'll take in some stunning views of the Himalayas including Sinche La, Tiger Mountain, and Jitchu Drake. We'll then drop steeply down a forest trail to reach the Tsharijathang Valley where herds of Takin (the Bhutan national animal) and manifold yaks roam.
We'll then cross a knee-deep river (there may or may not be a bridge) before climbing up to Robluthang to our camp for the night.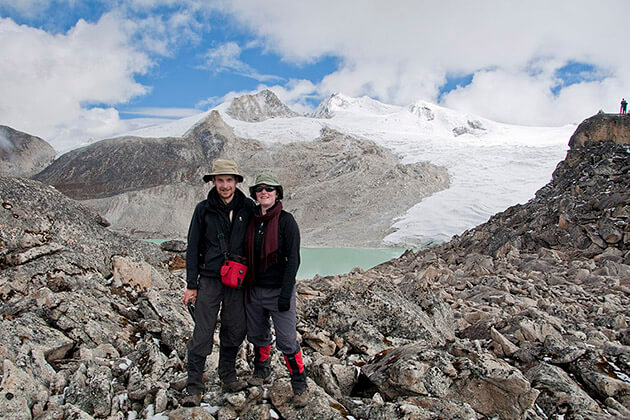 Day 11: Robluthang – Lemithang
En route, climbing Sinche La to Lemithang, we spend 4 hours climbing to Sinche La Pass (5.005 meters) which is a steady pace and then, descend through dense forests and valleys of boulders and grass. Today, our stunning rewards include the peak of Gangchenta, as well as white streams and blue glacial lakes.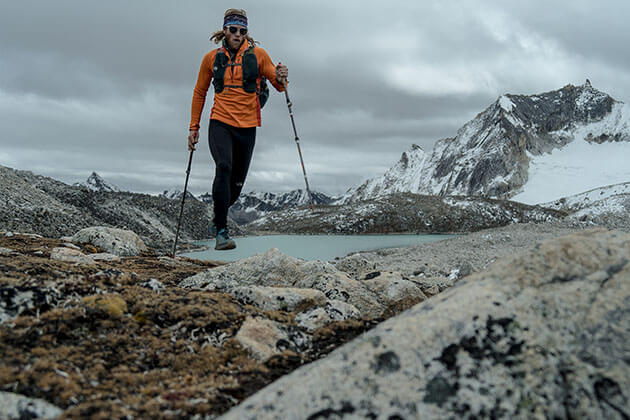 Day 12: Lemithang – Laya
We'll spend today walking along the river, one of the tributaries of the Mo Chu (Mother River), through a forest of rhododendron and silver fir, and then enter the village of Laya. The people of Laya are famous for their vertical stripe yak hair clothing and their strange conical bamboo hats. The women wear their hair long and with a great deal of turquoise and jade jewelry. The features of the locals are more Tibetan/ Mongolian than the Bhutanese living in the central valleys.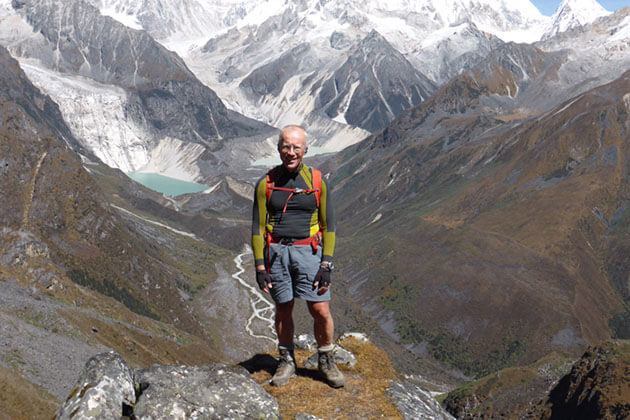 We'll indulge in more vistas of the surrounding mountains. In the afternoon, maybe spend at leisure or visiting village houses and chatting with villagers.
Camp at Laya (3.700 meters).
Day 13: Discover the Laya Valley
This morning, we take a rest from our trek to experience Laya. You can shop, visit the local school and temple, practice threshing wheat, and get an insight into this unique community.
Day 14: Laya – Rodophu
Today, wake up early to get a jump on a steep uphill path, moving through the Army camp and across the river. We pass through a thick forest of oak, pine, and rhododendron toward the river valley, where mountains cover the horizon. If the weather is clear, we should have great views of the Tsenda Gang group of mountains.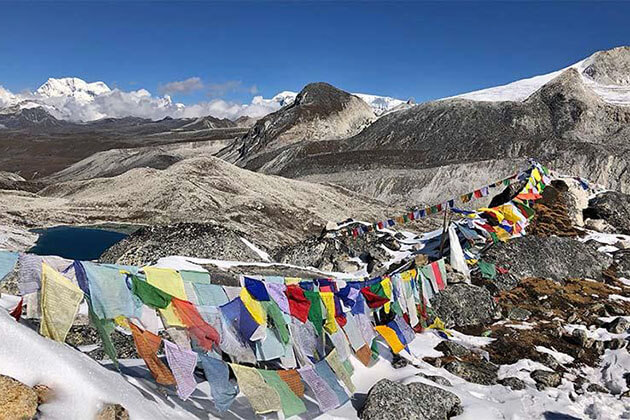 Day 15: Rodophu – Narethang
We'll tackle the approximately three-hour climb to Tsemo La Pass (4.900 meters), which starts out with a gentle ascent and gets steeper closer to the pass. But from the pass, we may be lucky enough to see the spectacular GanglaKarchung as well as Jitchu Drake and Jhomolhari.
Then, descend and finally climb to Narethang, where we'll camp at 4.937 meters, the first high camp on the trek.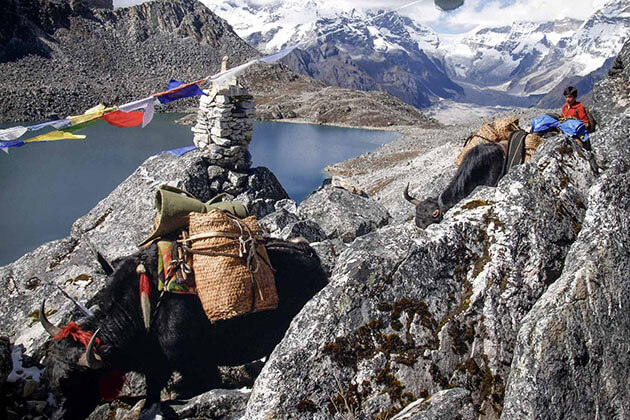 Day 16: Narethang – Tarina
We'll start the day with a slow climb up to the Karakachu La Pass (16,465 feet), which will take two to three hours. At the pass, we'll be greeted by views of Karakachu, Tsenda Gang, Jejekangphu, and Teri Kang. The descent into the Tarina Valley is steep and long and perhaps, taking 3.5 hours before reaching the valley floor where herds of takin roam.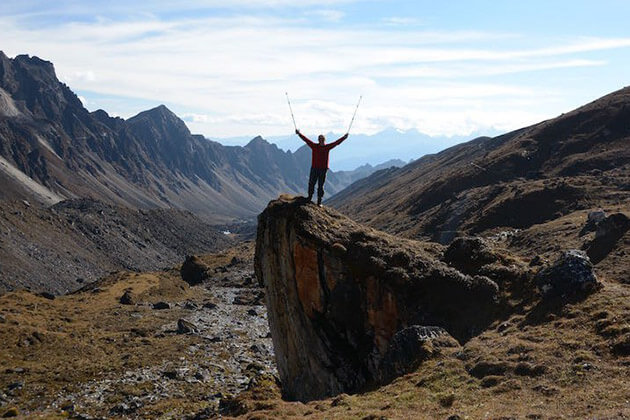 From there, we'll have an easier 2 to 3-hour walking to camp. It will be a day of great views of the surrounding mountains and lakes.
Camp at Tarina 3.800 meters.
Day 17: Tarina – Woche
it will be a relatively short trekking day. During the early part today, we'll follow a river for about 1 hour before making our way ascending up a steep and muddy trail.
There will then be a rigorous climb to reach camp close to Woche. This area is where the stunning Lunana region begins.
Day 18: Woche – Lhedi
Across the Gap of Keche La (4.700 meters), we begin by traveling another 200 meters through a stiff climb then takes us to Yumtso and Setso lake the gap of Keche La, and then break briefly to take photos. We begin to descend, enjoying the warmer weather as we pass by the villages of Thega and Lhedi. We end in the village of Lhedi, one of the principal communities of Lunana and an ideal place to learn about the region's culture.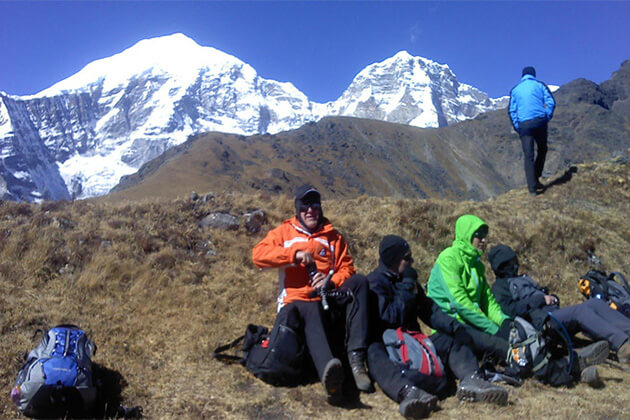 Day 19: Lhedi – Thanza
Today, we set out this morning by following the Pho Chu through the village of Lhedi before we climb for about 30′ to 45′ to Chozo Dzong, which was built in the 17th century.
After 3 or 4 hours, we will reach the stunning villages of Dyotta and Thanza, where we camp in a meadow with sceneries of Table Mountain in front of us.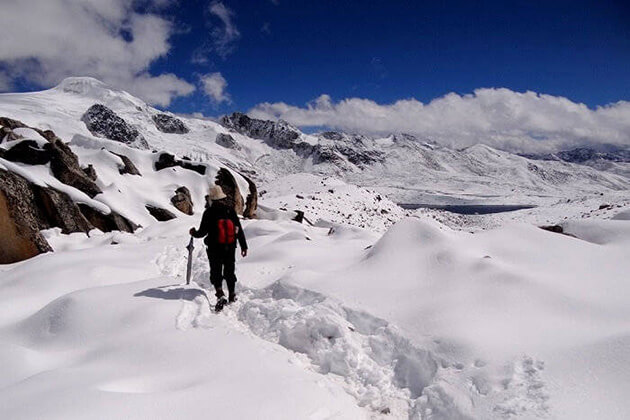 Day 20: Day Halt
Discover the Thanza Valley and get into the vista of Table Mountain
Day 21: Thanza – Tshochena
This morning, we trek a full 18 miles in the direction of Tshochena. The landscape on this path is one of the most fantastic parts of an already beautiful area, with glacial lakes, rocky expanses, blue sheep, snow leopards, and a series of other wonders, both living and inanimate. Be careful; in this region, the weather can change from sunny to snowy at a moment's notice.
Camp at Tsochena (4.960 meters).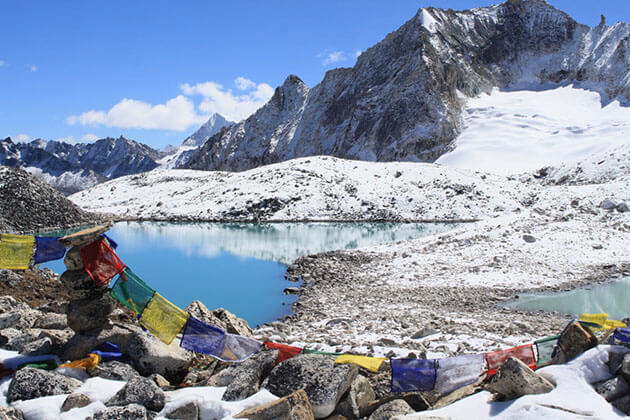 Day 22: Tshochena – Jichudramo
Through LojuLa, today we go through the Loju La and trek around a number of mountain ridges. Because few of the peaks in this area have been climbed, you can enjoy nature's unspoiled beauty. Today ends at a camp in the grassy tundra, with rocky expanses on one side and streams on another.
Camp at Jichudramo (5.060 meters).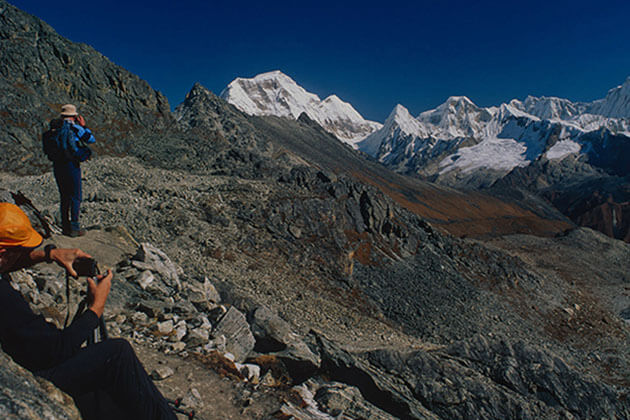 Day 23: Jichudramo – Chukarpo
Today, we cross the highest pass on the trek: Rinchen Zoe La reaching 5,326 meters. We then move across a plateau and into a forest clearing, where our camp is located— taking photos of the stunning scenery along the way.
Camp at Chukarpo (4.850 meters).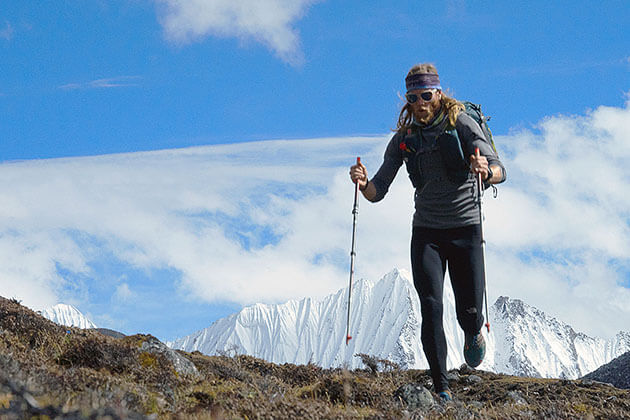 Day 24: Chukarpo – Tampoetshoe
This morning, we weave around boulders. Along a river before trekking through a forest packed densely with birch, pine, maple, and rhododendron. Today, we end the day at our final mountain camp.
Camp at TampoeTshoe (4.350 meters).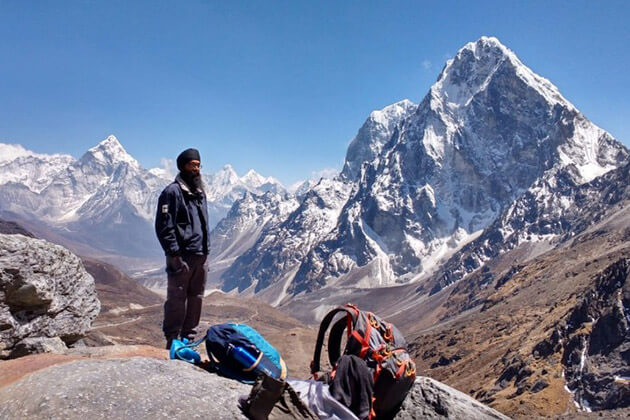 Day 25: Tampoetshoe – Maurothang
We start by moving through the Tempe La, the last mountain pass we will see on this trek. En route, we then descend a steep hill toward our camp, viewing the Om Tsho lake, the Nikka Chhu, and other sights.
Camp at MAurothang (3.698 meters).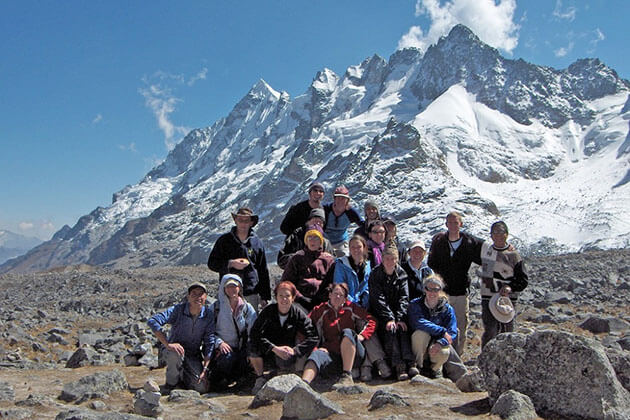 Day 26: Maurothang – Nikka Chhu
Today, we follow the Nikka Chhu river through the dense, cool forest toward the settlements of the Sephu district. Our ride will then drive us to our lodgings in Gangetey, bringing an end to the trek.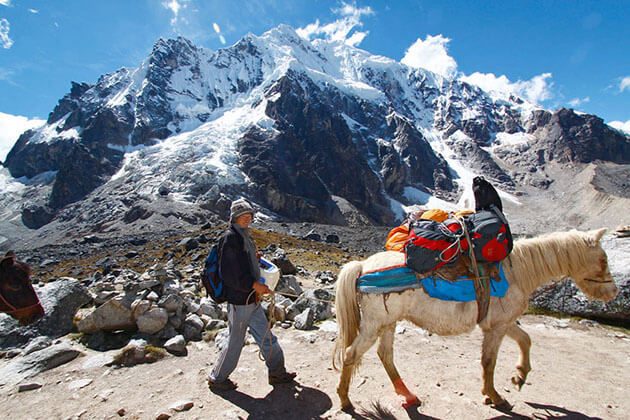 Day 27: Paro
We wake up early for the drive back to Paro and then spend the day getting reacquainted with the town. We will visit the Paro Dzong fortress, eat lunch, and go to one of the oldest Buddhist monasteries in Bhutan, the Kyichu Lhakhang.
Overnight in Paro.
Day 28: Paro Departure
Time to say goodbye to Bhutan. Breakfast and relax at leisure until getting escorted to the Paro International Airport for a flight coming back home. The trip ends. Hope you enjoyed it and wish that we could serve you next time when it comes to the best Bhutan tours.