General Information
Start/ End: Paro/ Paro
Duration: 6 Days/ 5 Nights
Tour Route: Paro – Thimphu  – Punakha – Dochula Pass – Paro
Tour Customizable: Definitely! ( Tell us your specific requirements in the inquiry form)
Brief Itinerary
Day 1: Paro Arrival – Thimphu (L, D)
Day 2: Kuensel Phodrang – Semtokha Dzong – Zilukha Nunnery (B, L, D)
Day 3: Thimphu – Punakha via Dochula Pass (B, L, D)
Day 4: Punakha – Paro (B, L, D)
Day 5: Hike to Taktsang Monastery (Tiger's Nest) & Kyichu Lhakhang (B, L, D)
Day 6: Paro Departure (B)
Full Itinerary
Day 1: Paro Arrival  – Thimphu (L, D)
Upon your arrival in Paro, our warm and friendly tour representative will greet you and become your dedicated tour guide for your entire Bhutan adventure. After completing visa formalities and collecting your baggage, we'll transfer you to Thimphu, the capital city. Take some time to rest and refresh from the early morning flight and enjoy a delightful lunch.
In the afternoon, choose to explore any or all of these fascinating places:
Tachogang Lhakhang: This sacred temple in Paro district was founded by Thankthong Gyelpo after a divine vision. Admire the relics of the master, including his walking stick.
National Memorial Chorten: A monument built in honor of Bhutan's revered third king, promoting world peace and prosperity.
Tashichho Dzong: A splendid Buddhist monastery cum fortress, historically significant as the seat of Bhutan's government.
Day 2: Kuensel Phodrang – Semtokha Dzong – Zilukha Nunnery (B, L, D)
Morning
After a delicious breakfast, embark on an exciting journey to Kuensel Phodrang (Buddha Point). Prepare to be awestruck by the world's largest sitting Buddha statue, standing majestically amidst the picturesque Thimphu Valley. The panoramic views from here will leave you spellbound. Immerse yourself in the serene ambiance of Motithang Takin Preserve, where you'll encounter the fascinating Takin, Bhutan's national animal. Get up close to these gentle creatures as they roam freely in their natural habitat.
Afternoon
Uncover the historical significance of the impressive Simtokha Dzong, the very first of its kind built in Bhutan. Today, it houses a prominent Dzongkha language learning institute, adding to its cultural importance. Let the tranquil beauty of Zilukha Nunnery captivate your senses. Home to around 60 nuns, this serene haven overlooks the magnificent Tashichodzong, offering a perfect blend of spirituality and scenic charm.
Day 3: Thimphu – Punakha via Dochula Pass (B, L, D)
Morning
Indulge in a delightful breakfast, get ready for a truly scenic adventure as we embark on a picturesque drive to Punakha via the breathtaking Dochula Pass. At an elevation of 3,100 meters, Dochula Pass offers a perfect spot to take a relaxing tea break while being treated to awe-inspiring views of the majestic Himalayan ranges on clear days.
Afternoon
Continuing our journey, step into the fascinating world of Chimi Lhakhang, a temple with a captivating history dating back to 1499. This sacred place was built by a devoted follower of Drukpa Kinley, fondly known as the "Divine Mad Man." Prepare to be enchanted by the spirituality and unique aura of this cherished temple. Visit the majestic Punakha Dzong, a fortress that stands proudly at the confluence of Mo Chhu and Po Chhu rivers. Immerse yourself in the grandeur of this architectural masterpiece, boasting intricate Dzong designs that have stood the test of time.
Overnight in the hotel in Punakha.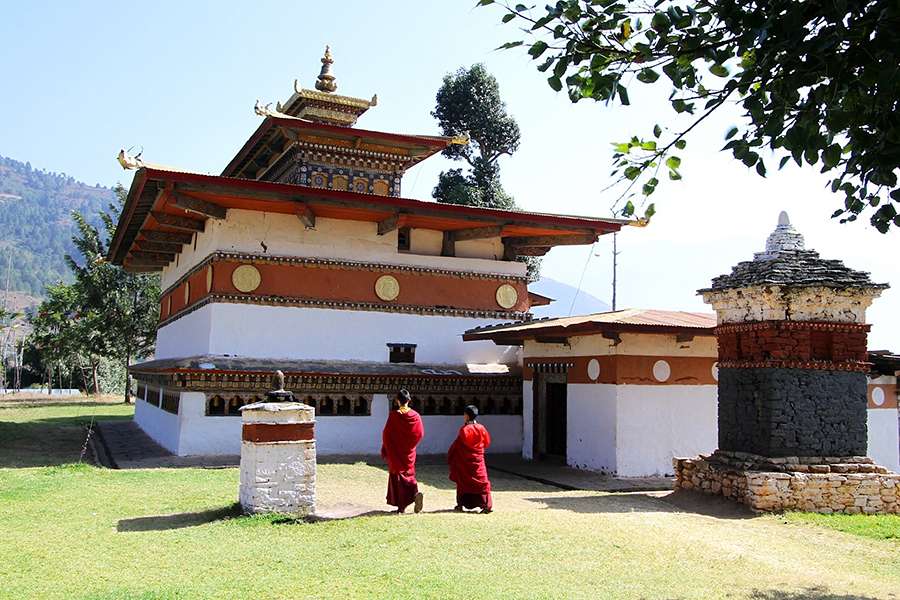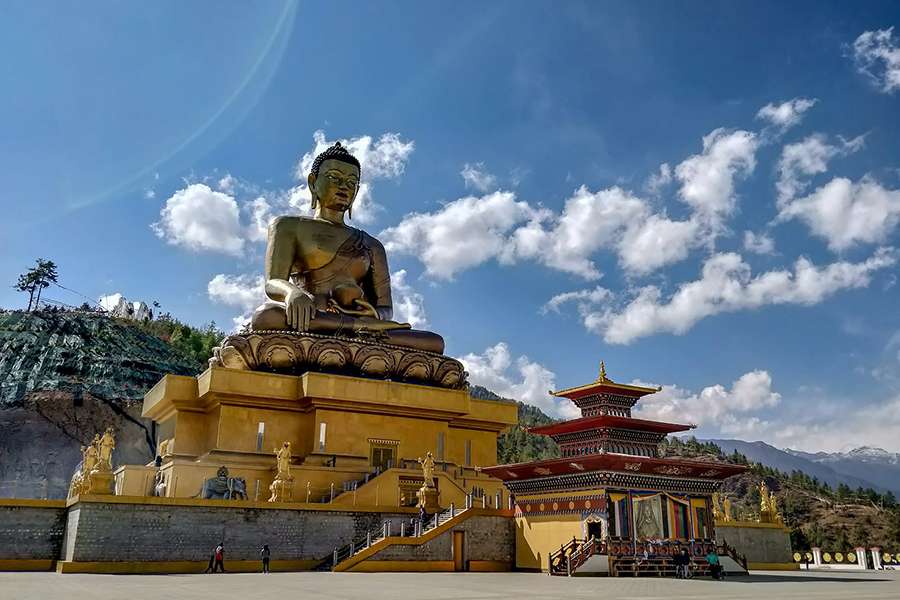 Day 4: Punakha – Paro (B, L, D)
Start the day with a memorable journey back to Paro. Once in Paro, prepare to be captivated by the iconic Paro Dzong, a true architectural marvel that majestically dominates the valley, earning the moniker "Fortress on a Heap of Jewels."
As the day draws to a close, you'll spend a restful night at a comfortable hotel in Paro, surrounded by the allure of Bhutan's enchanting landscapes. Tomorrow holds more adventures and discoveries as we continue to explore the wonders of this beautiful region.
Overnight in Paro.
Day 5: Hike to Taktsang Monastery (Tiger's Nest) & Kyichu Lhakhang (B, L, D)
Morning
Early morning, prepare for an unforgettable adventure as we embark on an exhilarating early morning hike to the renowned Taktsang Monastery, famously known as the "Tiger's Nest." This sacred gem is perched dramatically on a steep cliff, its spiritual significance deeply rooted in Bhutanese history, as it traces back to the 8th century visit of Guru Padmasambhava. Be prepared to be awe-struck by the breathtaking views and the spiritual aura that surrounds this iconic monastery. The hike itself is an experience to cherish, as you traverse through lush forests and rugged terrain, making your way to this awe-inspiring sanctuary.
Afternoon
After lunch, our journey through Bhutan's rich heritage continues as we visit the historic Kyichu Lhakhang, one of the country's oldest and most revered temples. This sacred site houses significant relics, and its architectural beauty is a testament to Bhutan's enduring culture and spiritual legacy. In the evening, immerse yourself in the vibrant atmosphere of Paro's local market. Engage with locals, explore traditional handicrafts, and indulge in the flavors of Bhutanese cuisine, making your evening a true celebration of the country's rich culture and warm hospitality.
Overnight in the hotel in Paro.
Day 6: Paro Departure (B)
After an early breakfast, we bid you farewell and transfer you to Paro Airport. Tour ends. Thank you for making a Bhutan trip with Go Bhutan Tours!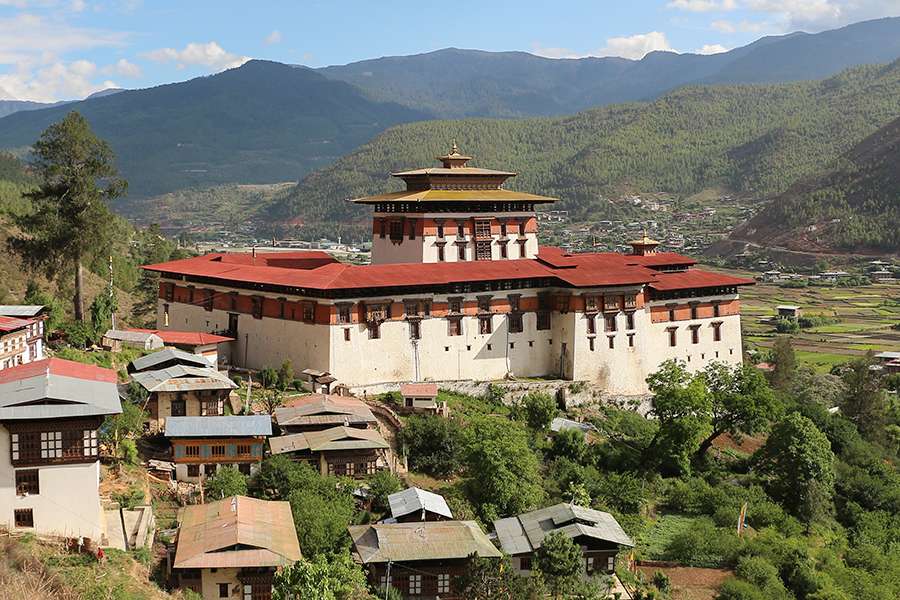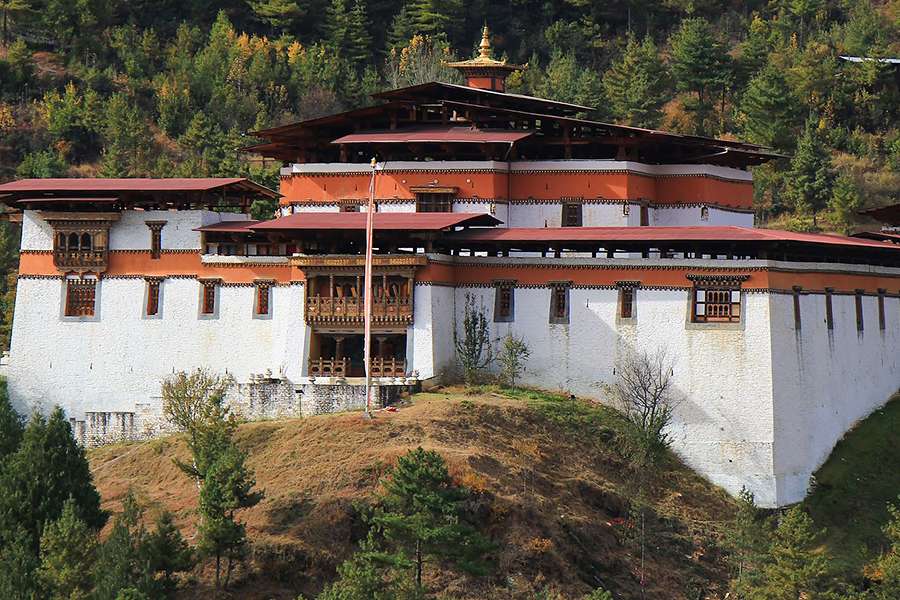 Inclusions & Exclusions
Inclusions
Museum, Monuments entrance fee, Sightseeing & all applicable taxes
Accommodation
All meals as indicated in the itinerary (B – Breakfast, L – Lunch, D – Dinner)
Lunch at a Local Restaurant/Dinner at a Hotel or Restaurant
Experienced English Speaking Tour Guide licensed by the Tourism Council of Bhutan
Private Transport within Bhutan as per itinerary
1 Bottle of water per day during the tour
Exclusions
Air Ticket
Travel Insurance.
Gratuities, Bar, Telephone Bills, Personal Expenses and Laundry.
Pony Charges for Tiger Nest
Bhutanese Traditional hot stone bath or Archery