Hi Tracey!
We had a wonderful time in Bhutan! Thank you for helping us with the organization. We will recommend Go Bhutan Tours to all our friends.
My tour guide, Mr. Karma Tsenwang was so knowledgeable and he really helped us out. He took to the Thimphu festival which happened to be taking place during the visit. Also, he helped us exchange money and took us to the places we wanted to buy souvenirs. Our driver was also awesome. Mr. Sangay (the driver) came to get me when I was not able to go on the full hike. I was so appreciated by his thoroughness. Fantastic!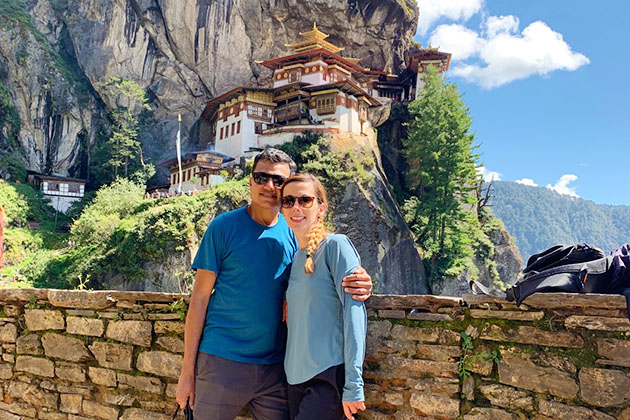 We enjoyed our meals. Folk Heritage Museum Restaurant was our favorite meal. The restaurant's decoration, staff, and food were all excellent. Also when we enjoyed the home-stay experience, the homemade food was delicious and our hosts were very welcoming and graceful.
About accommodation, Kichu Resort – Paro was excellent, we enjoyed the outdoor space. It was a clean and spacious room. Great food and friendly service. Namgay Heritage – Thimphu was also very good with a convenient location, reception and bellboy was very helpful.
So, I think it's enough. Overall, we had a fantastic Bhutan vacation. Thank you for taking such good care of us.