General Information
Start/ End: Paro/ Paro
Duration: 8 Days/ 7 Nights
Tour Route: Paro – Haa – Sagala – Ningula – Thimphu – Paro
Brief Itinerary
Day 01: Paro Arrival
Day 02: Tiger's Nest Hiking Trip
Day 03: Paro – Haa Valley
Day 04: Trekking Trip Begins – Trek to Sagala
Day 05: Sagala – Ningula
Day 06: Ningula – Thimphu
Day 07: Thimphu – Paro
Day 08: Paro Departure
Full Itinerary
Day 01: Paro Arrival
Upon arrival, our representative in Bhutan will be waiting to welcome and escort you to the hotel in Paro. Check into the hotel and the rest of the day will be yours. Relax at leisure. Overnight in Paro.
Day 02: Tiger's Nest Hiking Trip
After breakfast, ready to enjoy a hiking trip to the Taktsang Goemba – Tiger's Nest, one of the most famous attractions in Paro. It takes 1.5 to 2 hours to reach the monastery. En route, it's your chance to admire the impressive nature surrounding, to be amazed at the breathtaking scenery when you the point overlooking the Tiger's Nest. If you cannot hike too long, you can hire a horse-cart. Lunch at the Cafeteria Restaurant nearby.
Later, back to the hotel in Paro and the rest of the day will be yours. Overnight in Paro.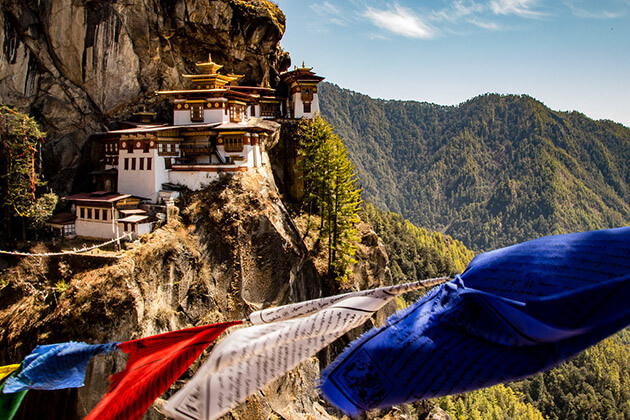 Day 03: Paro – Haa Valley
Today we will drive to Haa via Chele-La pass at 3990m. Chela-La pass gives a spectacular view of Bhutan's highest mountain range Jhumolhari, 7326m. Not until 2002 Haa used to be off from the tourist since from opening it became well known to the world with the nature lovers and day hikers. In Haa Valley, we can see yak herders and farmers, they cultivate high altitude crops like wheat, potatoes, barley, and millet. Overnight at the hotel in Haa.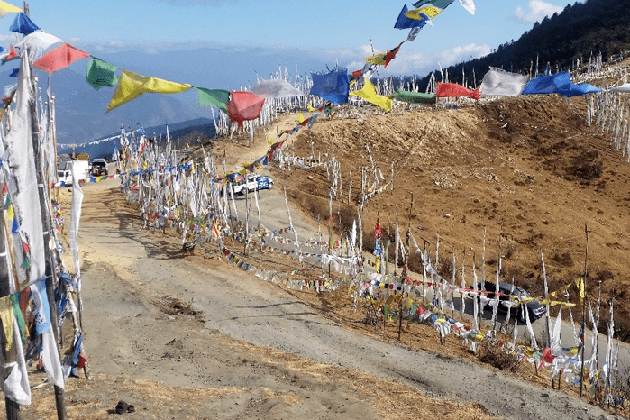 Day 04: Trekking Trip Begins – Trek to Sagala
Our trek begins in the Haa Valley through an unpaved motor road for less than an hour keeping yourself on the left side of the villages. We will take the trail on the right side of the village and climb up gradually through yak herders camp till we will be met by 2 different trails. (The trail on the left side going to the summer yak herding camp and to the border of China is to be avoided). We take the right trail to make our final climb towards our camp at Sagala at 3,150m.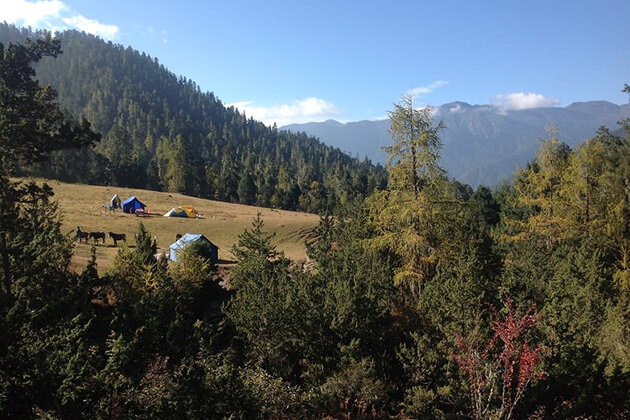 Day 05: Sagala – Ningula
Begin climbing up for 30 minutes to Sagala pass, which on clear weather, we will have superb views of Mt. Jumolhari and Jitchu Drake. From the pass, we trek on the right side of the trail and after making several ascents as well as descents, we trek through the trails of rhododendrons and meadows. We will finally be on the top of the ridge at 4100m offering great vistas of Haa Valley below. Keep making occasional ascents and descents through forests of hemlock and juniper and then, we will reach our camp at 3850m.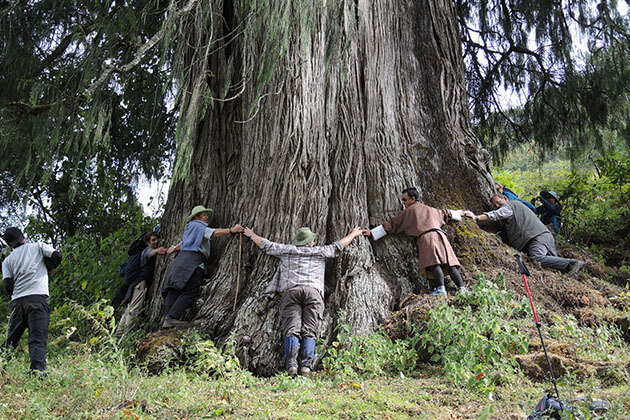 Day 06: Ningula – Thimphu
Descending for few minutes and following the ridge through meadows and yak herder's camp, we climb uphill through the forest of tall rhododendrons toward Kung Karpo Sky Burial at 4350m. The view of Haa valley is spectacular as we climb up through these stone cairns to Kung Karpo. From the sky burial, we will be walking up and down with a panoramic view of Paro valley on left and Haa Valley on right. The vista of Kila Goenpa Nunnery below is also impressive. We walk further downhill until we reach Chele-La pass (3990m), which is one of the highest motorable passes in Bhutan. Our vehicle will be waiting here to transfer us to Thimphu. Overnight in Thimphu.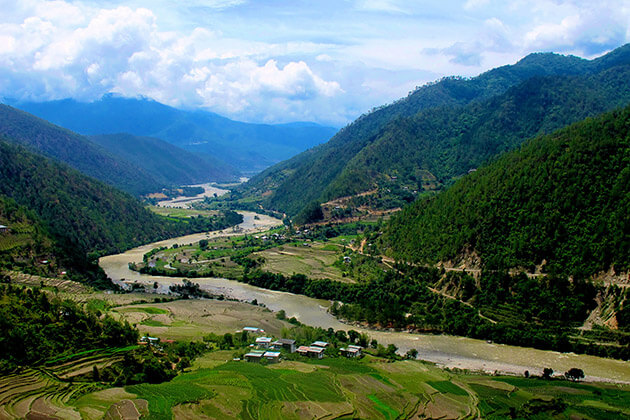 Day 07: Thimphu – Paro
Today you will visit the National Memorial Chorten, National Textile Museum, Folk Heritage Museum and National Library to visit. You can even feel relaxed by simply strolling around Main Street for some interesting Himalayan artifacts or textiles. Evening drive to Paro. Overnight at Paro.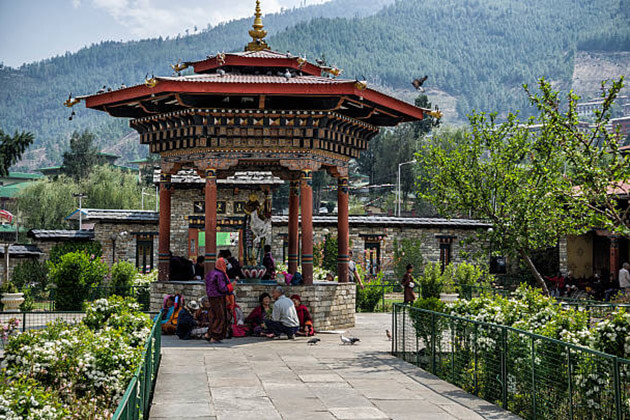 Day 08: Paro Departure
Time to say goodbye to Bhutan. Breakfast and relax at leisure until getting escorted to the airport for a flight coming home. Your Bhutan vacation ends. Hope you enjoyed it and wish that we could serve you next time in Bhutan.