Buddhism Retreat Tour: Rebalancing the mind, body, and soul during our Yoga & Buddhism Retreats is our top priority for travelers. 
Bhutan has many activities available for those visitors seeking a place for solace, rest, and recuperation. Whether it's a season of peaceful, contemplative, a relaxing soak in a mineral hot spring bath or all-natural remedies of our traditional medicine
Bhutan has just what you need to revive and rejuvenate your soul, mind, and body.
Yoga & Buddhism retreat tour will show you Bhutan's stunning natural environment, ancient Buddhist temples, and friendly hospitable people and their culture.
Day 01: Coming to Thimphu
Bangkok Arrivals
In the morning, transfer to Bangkok International Airport. As per the Bhutan Airlines & Durkair timings, you will transfer to Bhutan.
On the same day – Arrival at Paro International Airport and then transfer to Thimphu.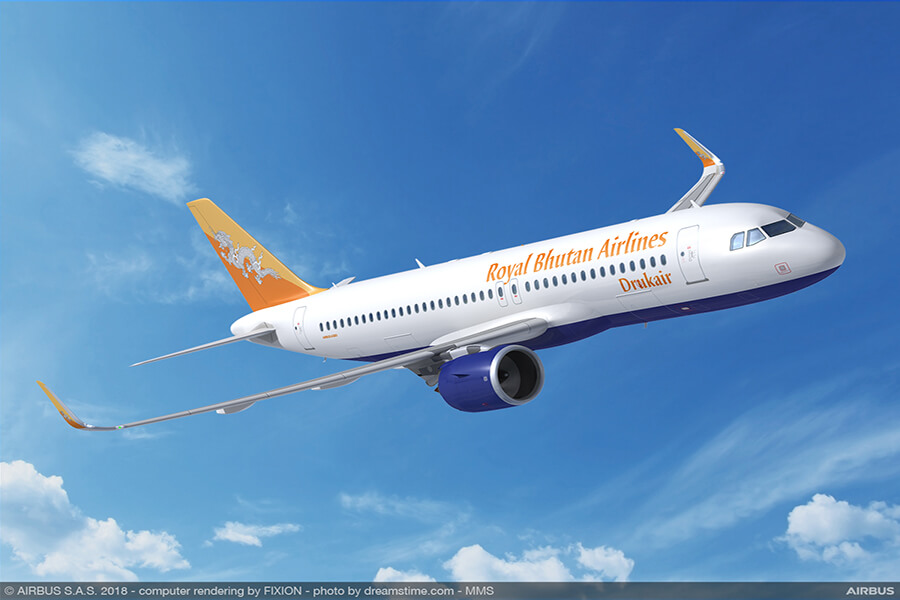 Arrive at Paro International Airport. Paro is situated in a beautiful valley at 2280 metres and is a fitting introduction to this charming kingdom.  The Traveller Trails Team will receive, and take you on a short one-hour drive along the Paro and Thimphu river valleys to Thimphu, Bhutan's capital, at 2320 metres.  
You can stop on the way to take in the magnificent Tamchhog Lhakhang, the hereditary place of worship for Bhutan's iron bridge builder.
Overnight in Thimphu
Day 02: Thimphu sightseeing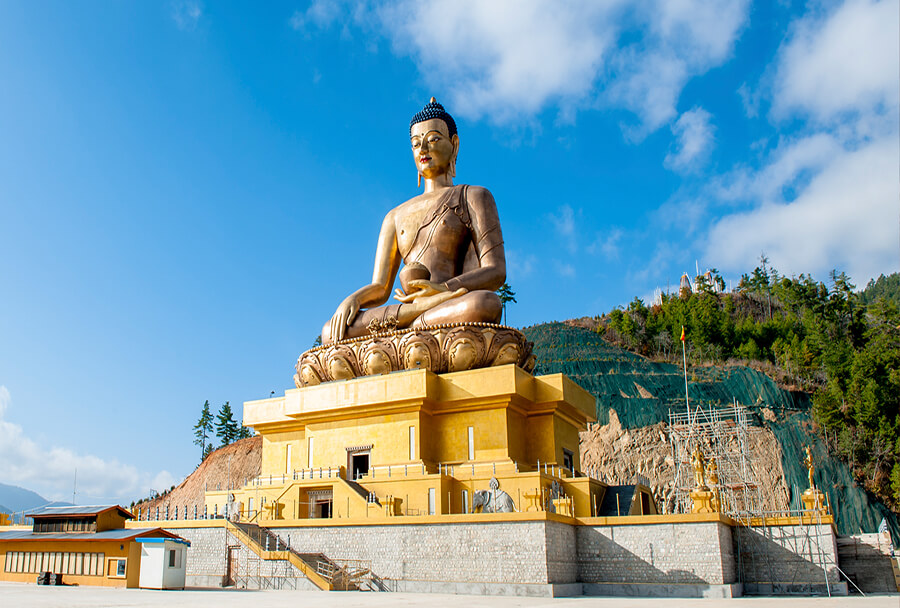 We will visit the revered Memorial Chorten, Buddha Point – the statue of Buddha Dordenma, which commands a tremendous view of Thimphu valley.  The huge 3-storey throne holds several chapels and the body itself is filled with 125,000 smaller statues of Buddha.
And then Takin Reserve – showcasing the unique national animal and National Library and the School of Traditional Arts.
In the afternoon you can take in more of the sights and culture of the capital, with the option of a trip to Simtokha Dzong (one of the oldest fortresses in Bhutan, dating from 1629 AD). 
And, browse the striking collection of intricate textiles at the National Textile Museum or visit the Folk Heritage Museum.
If you would like to view or buy Bhutanese handicrafts you may like to visit the new market opposite Taj Tashi hotel which has an array of stalls run by local handicraft shops selling purely home made articles with no imports.  Tell your guide what takes your interest.
In the evening, Transfer to Dochula
Overnight at Dochula
Day 03: Dochula Meditation Cave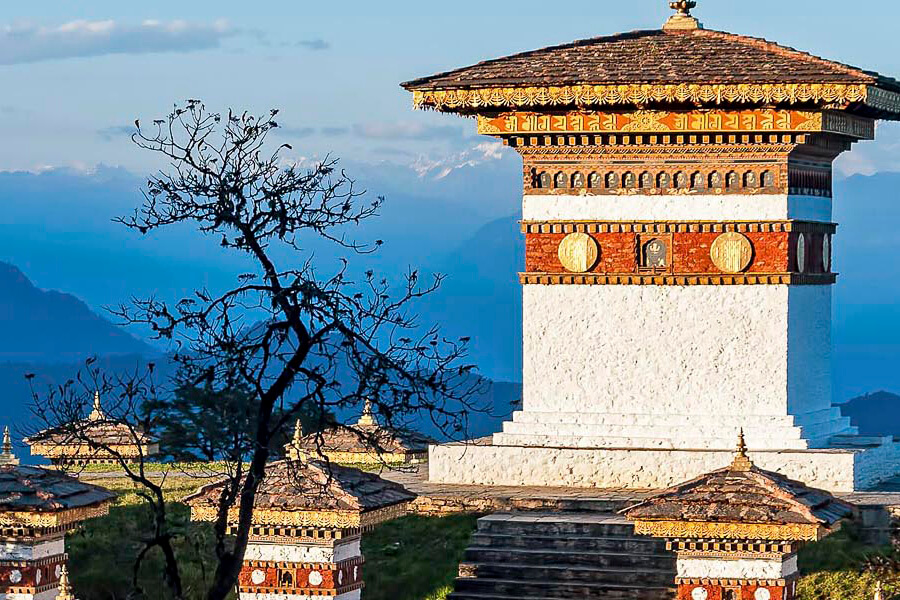 We will visit the mediation cave and retreat for a few hours. The meditation cave located just above the Druk Wangyel Stupas provides you most stunning place to retreat, with the view of Himalayan mountain ranges and peaceful surroundings. 
Later in the afternoon, we will transfer to Paro.
In the afternoon you can start your culture tour of Paro valley by visiting the impressive Paro Rinpung Dzong, one of the finest examples of Bhutanese architecture. 
And, then to the National Museum, which has a magnificent collection of Bhutanese artifacts – costumes, religious paintings, arms, textiles, and a fascinating collection of Bhutan stamps. 
Overnight in Paro
Day 04: Paro – Tiger Nest hike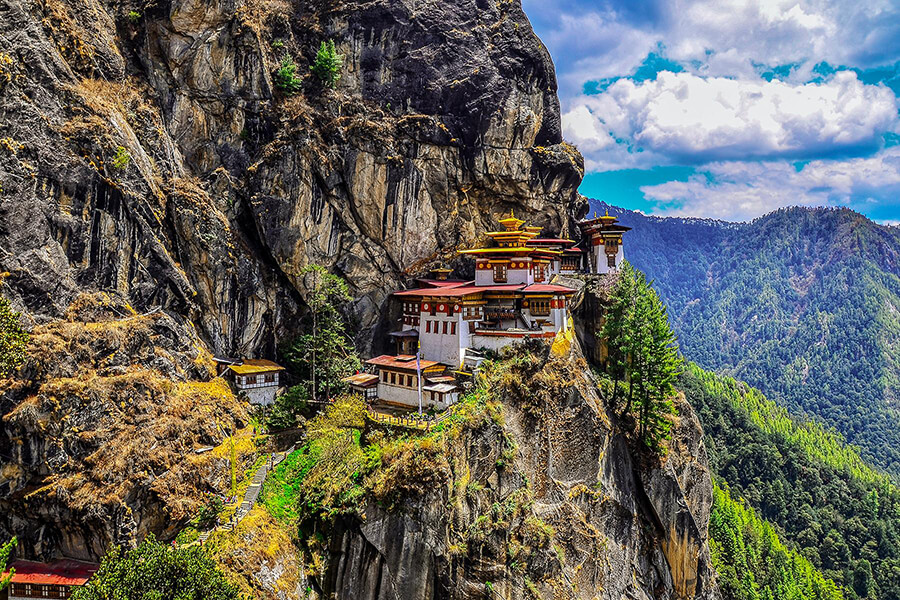 Take a day's walk to the 'Tiger's Nest', the sacred Taktshang monastery which clings to the rock face 900 metres above the valley floor. Guru Rinpoche is said to have flown to the site riding on a tigress. 
He subsequently meditated here for three months.  It is one of Bhutan's most holy sites and draws pilgrims not only from Bhutan but also from neighboring Buddhist countries.  
You can have lunch at the Taktshang cafeteria from where you get a spectacular view of the monastery. 
In the evening, we will visit one of the local farm stays and experience a hot stone bath.
Overnight in Paro
Day 05: Departure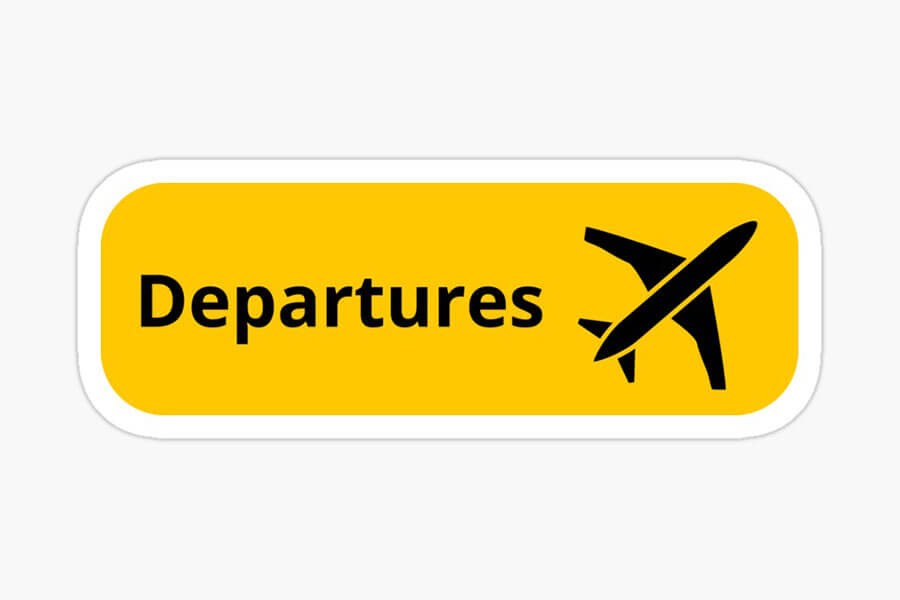 Early in the morning your guide will accompany you to the airport to see you off onto your flight and wish you Tashi Delek (goodbye and good luck).
Morning flights to Bangkok, later in the afternoon fly to your country. 

Thank you for joining a Bhutan vacation with Go Bhutan Tours!