On your trip to Bhutan, the very first thing you definitely see will be the vibrant panorama of the idyllic Paro Valley surrounded with a large number of meticulously manicured green terraced fields sitting at the bottom of the Jomolhari Mountain. The Valley is flooded with historic sites and dotted with lots of stunning other landscapes offering you numerous things to do and see in Paro on your Bhutan travel packages. So, what are they? Keep scrolling and find yourself the best attractions in Paro.
Top 5 Religious Attractions in Paro
Taktsang Goemba – the Tiger Nest Monastery
It is true that everyone visits Bhutan, even on the shortest itinerary, will never finish their vacation in the country without taking steps on this site as to me, it is one of the best Paro attractions. A hiking trip to the Taktsang Goemba can be one of the most exciting experience you will get into in the last day in Bhutan leading you to an incredibly complex hugging a bare cliff 900 m off of the ground.
On reaching the Tiger's Nest Monastery, you will hike through a majestic landscape of lush pine forests while being accompanied by the endless rows of fluttering prayer flags.
It is also an opportunity to learn about the history of the monastery as your guide will tell you about that.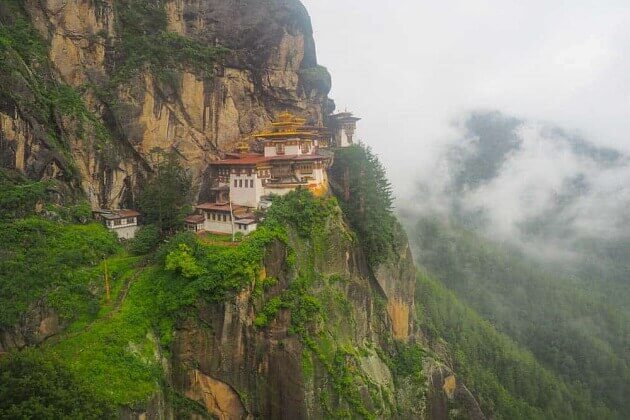 Paro Dzong
Once entering Paro Town, crossing through an old-aged wooden cantilever bridge, you then reach the impressive Dzong hovering over the town. That Dzong is known as Rinchenpung Dzong 'Fortress on a heap of jewels' or you just call it Rinpung or Paro Dzong for short.
The Dzong is home to both district administration offices as well as the central monk body. This is also the place where a three-day masked dance festival takes place in the courtyard of the Dzong.
The five-story structure, Paro Dzong is secured by the high rising walls dotted with windows and adorned with carpentry and the white and red paintwork making it become one of the most well-worth attractions to see in Paro.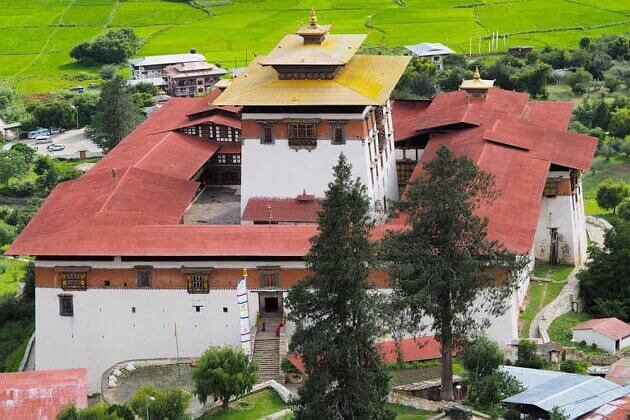 Drukgyel Dzong
In English, this ancient ruin means 'the Fortress of Victory' and it has played an essential role in Bhutanese history. This is also one of the Bhutan World Heritage Sites in the tentative list to UNESCO. It is said that this Dzong was built with the purpose of to be a defense spot and did not use for any administrative function. The Drukgyal Dzong that you see today was once ruined by the fire in the past when a butter lamp fell in the center of the tower.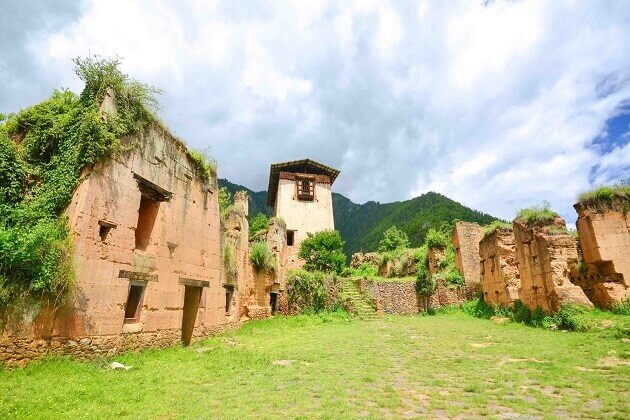 Kyichu Lhakhang
Stand out from lots of beautiful religious sites in Paro, Kyichu Lhakhang is the most stunning one among them. Once there, even you are not interested in any religion, you will fall in love with its impressive architectural design and a sacred ambiance giving you refreshment in your mind. If you are planning a journey to this site, don't be hesitant.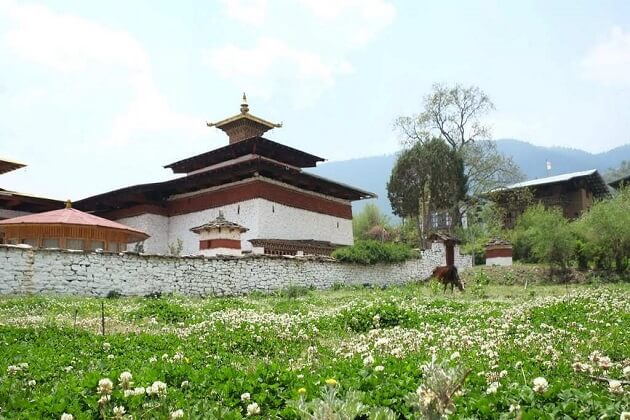 Festival Ground
If you want to get an insight into cultural performances in Bhutan, do not think too hard on what things to do and see because here you are. All you have to do is to visit the Festival Ground of the town taking place on March – April. Indulging in the vibrant festival, you will have an opportunity to witness the traditional masked dance of Bhutan. To be honest, not only masked dance, there are many other things you can experience at the festival. Just enjoy it and discover your way.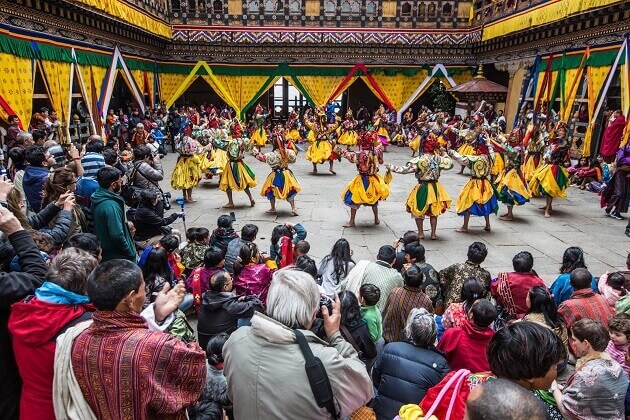 Top 5 Amazing Attractions in Paro
Homestay
It is not exaggerating to say that Paro is really a paradise of homestays in Bhutan as you have various choices to choose which you will stay at. It is quite hard, honestly, because you cannot find the best homestays in Paro as all of them are really good. Staying at any homestay, guests will be treated with wonderful services and it is a chance to experience the authentic Bhutanese life. The facilities there are fine, and most importantly, they have a hot stone bath for rejuvenating and relaxing. Furthermore, you can witness stunning views via any homestay where you stay at.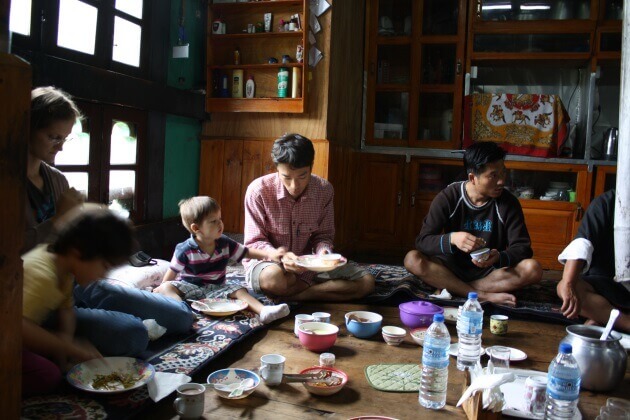 Experience Local Dishes
Whoever asks me what is the best thing that can clearly define the culture and tradition of a country? Well, my very best answer would be its cuisine and once in Paro – Bhutan, it is not an exception. Bhutanese food is simple yet flavorful, and stand out from the crowd, you have to try Ema Datshi, or even you can cook it.
This dish is very easy to cook properly no matter how great you can cook. If you love to sample this dish, just spend a day at a farmhouse and request for a master chef cooking class. If you want to try other dishes in Bhutan, there are several good restaurants in Paro that you have to enjoy.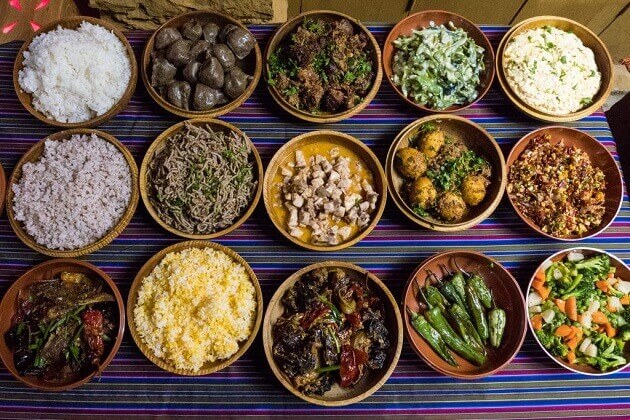 Paro Craft Market
What and where will a shopaholic spend in Paro? Trust me, nothing better than getting into Paro Craft Market where you can find yourself a lot of handicrafts like handbags, clothes, lanterns, and wall decorations as pretty souvenirs in Bhutan. Do not expect there will be three-story malls or impressive designer boutiques here because the market only converges small stalls yet they are still good to be one of the best attractions in Paro. After shopping time, you can refresh in several café shops nearby. If you want to know which is the finest coffee shops in Paro, click here for further information.
Overall, do not miss a chance to enjoy this very best thing to do and see in Paro.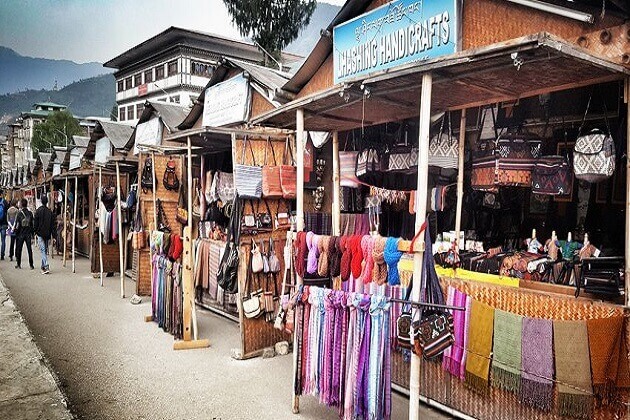 National Museum
On your way to discover Bhutan, it is always good to get an insight into the culture and history there. So, what is the simplest way to do such a thing? Bhutan's National Museum will be your answer where is home to depictions of some of the greatest deities and leaders in Bhutan along with traditional masks and costumes. Besides learning about Bhutan, the museum will also be a great viewpoint to witness the most gorgeous view of sunset when the dark embraces the sky.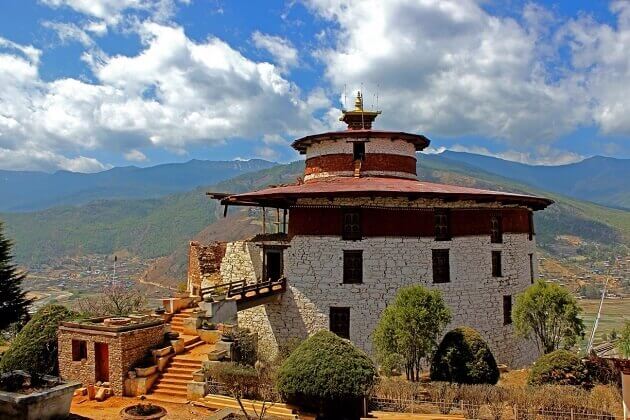 Chele La Pass
Mountain view is a very famous thing attracting visitors to Bhutan each year. If you are in Paro and wonder what things to do to witness the impressive vistas of the mountain, just head to the Chele La pass. En route, you will drive through the dense larch and spruce forests and on a lovely day, be ready to marvel at the spectacular scenery of the Jomolhari Mountain at a very high altitude (7326 m) adorned with colorful prayer flags.