Besides breath-taking natural beauty, the traditional lifestyle is another unique feature that makes Bhutan outstanding, which is heavily influenced by Buddhism. It is generally considered as a Buddhist kingdom set high in the Himalayas between India and China; therefore, obviously, every Bhutanese traditional custom has a strong connection with this religion. Here is some useful information that should be noted if you are planning a Bhutan tour in your mind.
A Happy Life of the Bhutan People
It is no doubt that Bhutan is the happiest country in Asia and the eighth happiest in the World. They hold a strong belief in karma which indicates that the more they lead good lives, the closer they are to the enlightenment and reincarnation as better creatures when they're reborn. Therefore, in general, they always try to have a heart of gold to avoid karma. Because it is good governance that ensures a peaceful and stable political system as well as strengthens Bhutan's security and sovereignty. As a result, such reasons successfully combine "The Land of Happiness".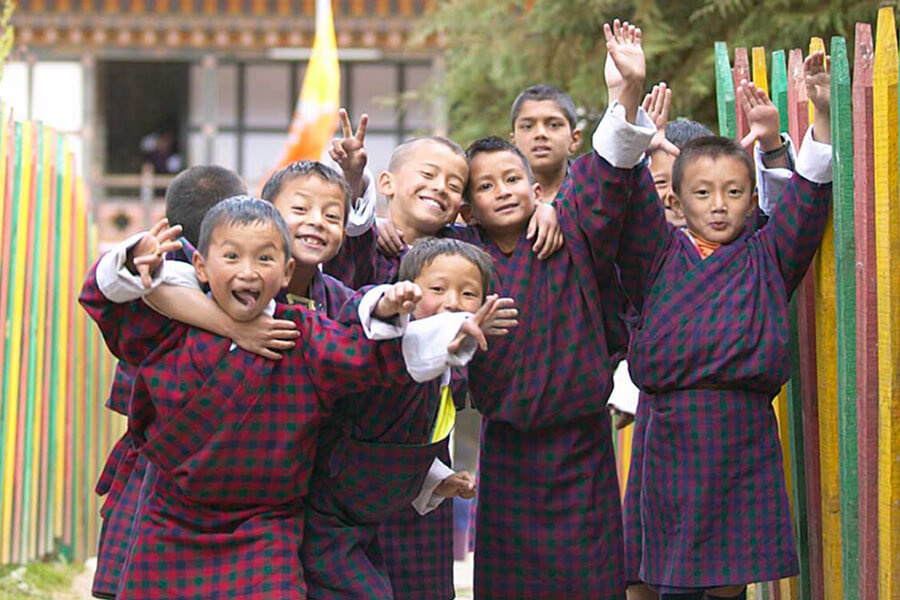 Bhutanese Daily Routine
Because the Bhutanese are mostly Buddhist, water offering is what they do to start their day. Commonly, they pray and offer water in the set of seven Ting (a cup-like container) every morning in the room specially built for religious activities. After they eat breakfast, everybody will depart for their work. In the evening, Bhutanese returns home to eat dinner and relax after a hard-working day from around 7 to 9.30 pm, and by 10.30 pm most of them go to bed. The routine will repeat from morning 6 am again.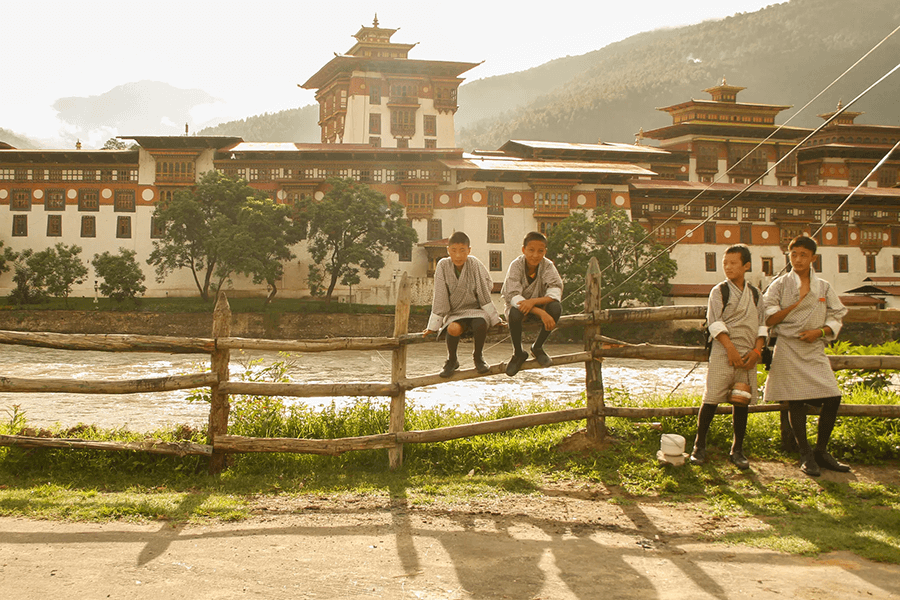 Packed with rich cultures and traditions, Bhutan is well-known for Buddhist Rituals and the Holy Places. It is believed that everyone should attend a Tshechu and view a masked dance at least once to wash away their sins and be cleansed. "Thimphu Tshechu", "Paro Tshechu" and "Punakha Tshechu and Drubchen" are among the most common Bhutanese festivals held for special religious significances. They feature symbolic dances, which are thought to present heavenly blessings to the participants as well as viewers. The steps must strictly follow the past dance because any alteration would be seen as sacrilegious.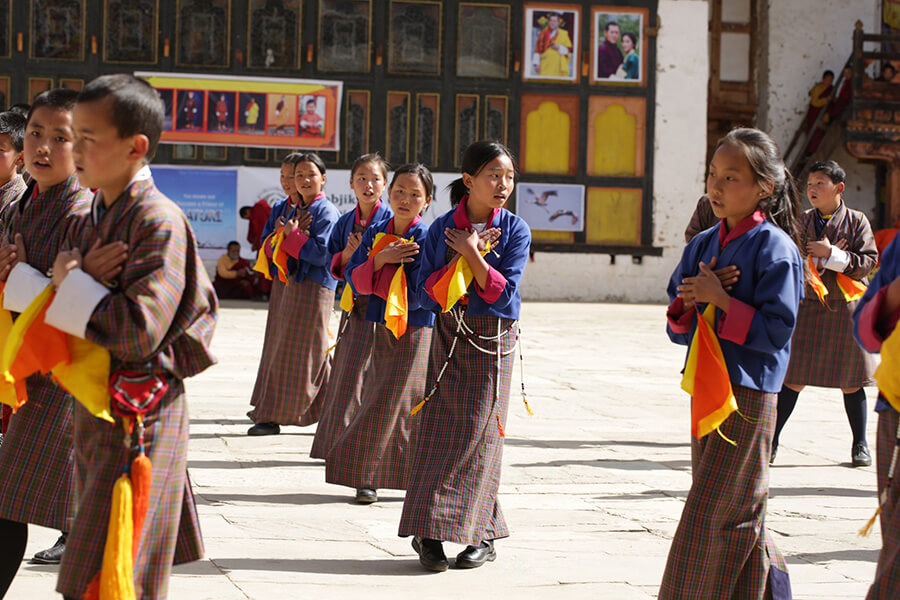 The Bhutanese follow a very traditional Buddhist wedding ceremony. It is not just simple like making vows and exchanging rings. Rather, this ritual emphasizes the strong connection between the Bride and Groom within a lifetime of love and happiness, which is guided by the monks known per Buddhist norms. Besides, the wedding must take place either at Kyichu Monastery or Druk Choeding temple which is renowned for blessing ceremonies. It is such superior honor that your wedding is witnessed by Jampa (Future Buddha) along with Aum Gyenyen (protector deity of Bhutan).